Superintendent's Notes

Early College Pioneers Succeed
On May 20, I attended the first ever 13th Year Open House to celebrate the Early College success of 37 young men and women from Muskegon County. The "completers" expressed joy and pride during the event as their families and others applauded their remarkable accomplishments. The vision of our board members, leaders of local schools, MAISD, and Muskegon Community College made this opportunity possible. On behalf of the 37 lives now on a fast-track toward their future careers, thank you. Video: Early College Pioneers Reflect
The 13th Year Open House was a celebration of the first ever cohort of Early College students from Fruitport, Holton, Mona Shores, Montague, Muskegon, Muskegon Heights, Oakridge, Orchard View, Ravenna, and Whitehall. They took courses at Muskegon Community College while extending high school by one year. The students, who started the program as high school juniors, earned 51 college credits on average, with 21 students earning the full 62 credits required for an associate's degree.
The students successfully completing the Early College program at Muskegon Community College will tell you their journey wasn't easy, but boy was it worth it. Their parents collectively saved $385,000 on college tuition and books.
The students are pursuing a variety of interests including degrees and careers in broadcasting, health sciences, technolo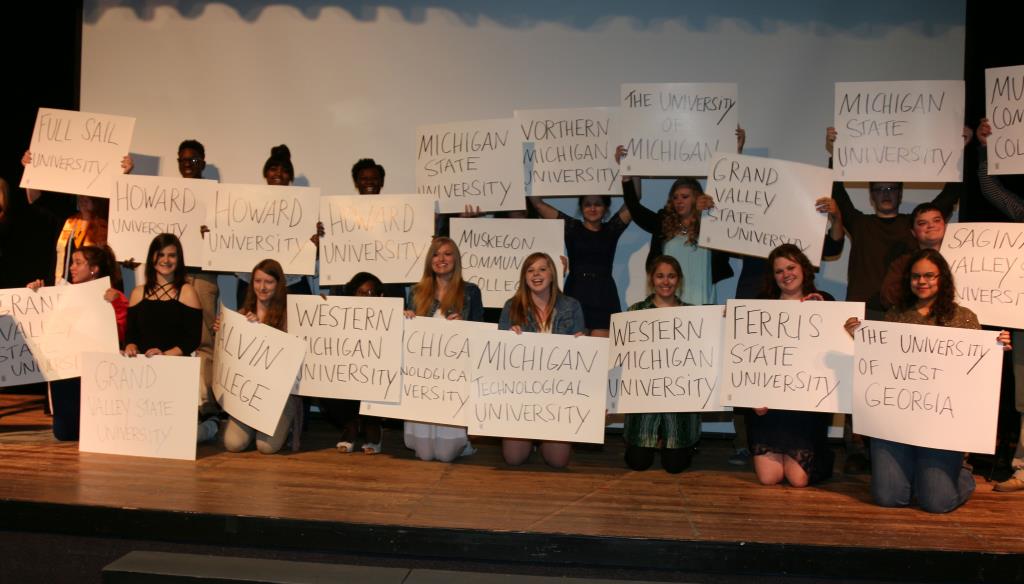 gy, engineering and many others. Erin Patrick, our Early College Dean reported that 84% of the students have been accepted to four-year universities including University of Michigan, Michigan State University, Grand Valley State University, Ferris State University, Michigan Technological University, Central Michigan University, Western Michigan University, and Northern Michigan University.

Mrs. Patrick coached and supported all 37 students throughout their entire three years in the program. Many of them faced financial barriers that would have made it difficult, if not impossible to attend college; most are the first in their families to attend college.
Early College of Muskegon County recently selected the fourth cohort of over 50 students that will begin the program this summer. That will bring our total Early College student body to over 160 students representing all public schools in Muskegon County.


Dr. John Severson
Muskegon Area ISD Superintendent