Superintendent's Notes
mlive book drive nets books and funds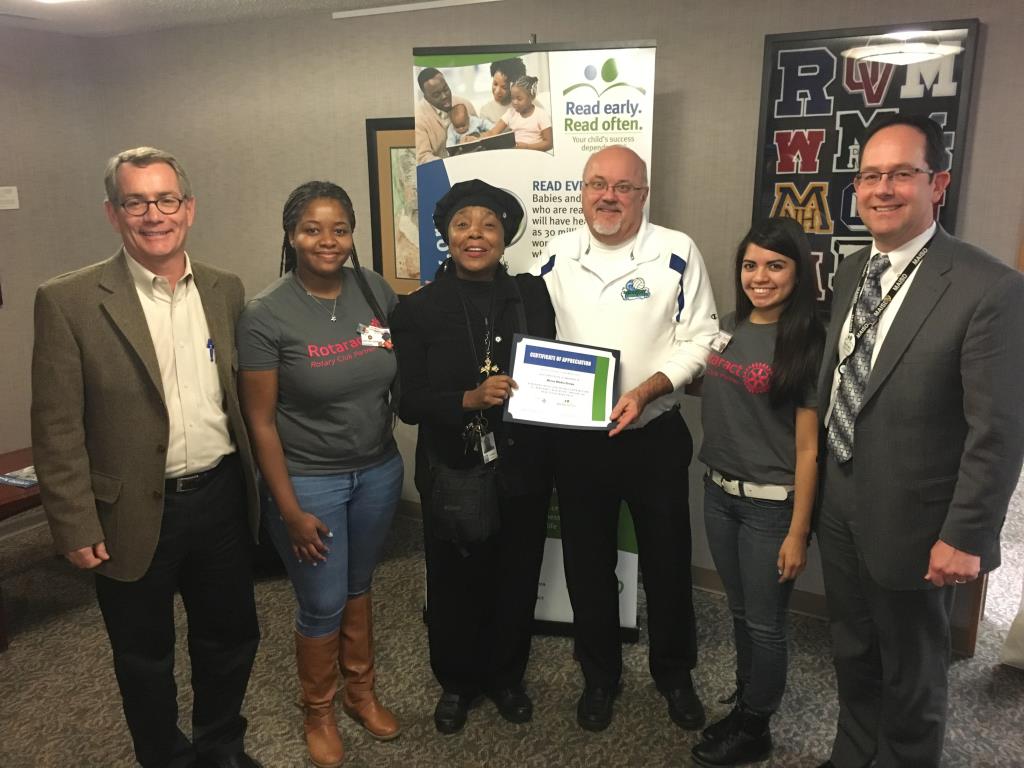 On November 13, 2015, MAISD Board President Kevin Donovan (far left) and I presented Mlive's Loretta Robinson and Dave Alexander (center) a certificate of appreciation for conducting the MLive Read to Kids Book Drive during the months of September and October. Also pictured are two Baker College Rotaract Club leaders, Brittany Johnson and Rosemary Ruiz. These students are organizing volunteers to sort through the thousands of donated books, apply stickers and insert bookmarks. Nearly $1,000 in cash was also donated to purchase new books for infants and toddlers.
Dave Alexander said the book drive was one of several community service projects launched by MLive to give back to the community. He said the inspiration for the drive was the Read early. Read often. campaign to get everyone in Muskegon County reading every day, everything, everywhere to infants and toddlers. Local district Superintendents and MAISD leadership came up with the Read early. Read often. concept in August of 2014.
The new and used books will be stored at an MLive distribution facility and accessed as needed to stock newly established little libraries throughout the county. In addition, new books will be given to children, infants and toddlers served through the food banks, local health clinics, physician offices, maternal infant support programs, and victim services through the court system.
We are thankful to MLive for their leadership in gathering books and donations to buy books for the youngest children in our community. Thank you to all who donated as well as lead sponsors including the local public school districts, Muskegon Area District Library, White Lake Community Library, Hackley Public Library, Baker College Rotaract students (who collected 1,185 books), United Way of the Lakeshore, and the Community Foundation for Muskegon County.


Dr. John Severson
Muskegon Area ISD Superintendent