Superintendent's Notes

maisd champion of children to retire
This month we say farewell to a true champion of children, Kathy Fortino, MAISD Associate Superintendent for Special Education and Early Childhood Services. She will retire June 30. Mrs. Fortino has worked as a tireless advocate for our youngest and our most vulnerable learners.
Mrs. Fortino is well known as a caring leader at the county, state, and federal levels. She inspires others and strongly believes in the success of every child. We will miss her compassion, deep knowledge, and her pursuit of the highest quality programs for all students.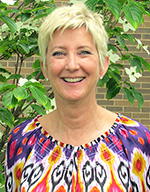 You may remember in February, Mrs. Fortino was one of 16 people in the nation, and the only person in Michigan, to be named a "2015 Leader to Learn From" by Education Week. In 2014, she earned the Outstanding Administrator of Special Education Award from the Council of Administrators of Special Education, and in 2007 she received the Beekman Award for Distinguished Service in Special Education Administration from the Michigan Association of Administrators of Special Education. In May of this year, Mrs. Fortino received the MAISD Outstanding Service Award.
Mrs. Fortino started her career in 1974 as an elementary special education teacher at Fruitport Community Schools and Grand Haven Area Public Schools. She also served as special education supervisor for the Eastern Service Unit, special education director at Grand Haven, and special education director at the MAISD. She joined the MAISD in 2002 and has been in her most recent position as the associate superintendent for special education and early childhood services since 2012. Mrs. Fortino has served as a board member for both Pioneer Resources and Mediation and Restorative Services.
Whether here in Muskegon County, or in Washington D.C., Mrs. Fortino's voice has been heard. While raising awareness of the needs of all children, she has thoughtfully challenged ideas that did not have their best interests at heart. Please join me in congratulating Mrs. Fortino on a remarkable career.


Dr. John Severson
Muskegon Area ISD Superintendent