WINGS Summer Enrichment Program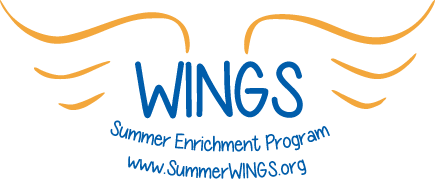 Registration Now Open for WINGS 2017!
WINGS is an MAISD and Muskegon Community College (MCC) co-sponsored program that provides in-depth summer study experiences for students in grades K – 7 who show exceptional interest and/or talent in focused subjects. Classes are designed for passionate learners, curious minds, and "outside-of-the-box" thinkers. All classes are held at Muskegon Community College's Stevenson Center for Higher Education.
Frequently Asked Questions (FAQ)
2017 Schedule
Classes are held on Monday through Thursday, with Friday reserved in case of inclement weather, etc.
Classes for WINGS 2017 will be held:
Week 1 AM

Week 1 PM

Week 2 AM

Week 2 PM

July 17-20, 2017; 9:00 a.m. - Noon

July 17-20, 2017; 1:00 - 4:00 p.m.

July 24-27, 2017; 9:00 a.m. - Noon

July 24-27, 2017; 1:00 - 4:00 p.m.