Events
Muskegon Made helps local students find their career passion, graduate with a plan, and connect with future employers.
What Students Will Gain
Through our program, students can:
Get to Know Local Employers
Discover Careers That Interest Them
Plan For The Future!
Learn about our annual featured events that help students make gain information about a specific career, career cluster or local industry.

High School Seniors: Want a job for the summer or beyond? GET HIRED at our annual Muskegon Made Job Fair! The next fair will be April 29, 2020 at the Muskegon Area Career Tech Center. Local employers will participate with positions that need to be filled! Curious? Check out the video!

Groundhog Job Shadow Day
The Muskegon Made Groundhog Shadow Day is designed to increase student awareness of the diverse careers available in Muskegon County.
Employers will give st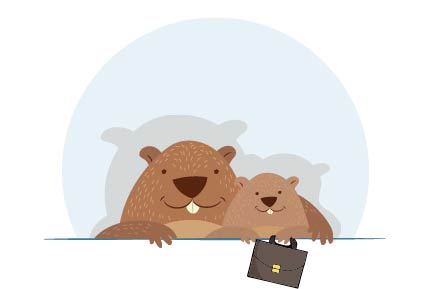 udents opportunities to:
Get an overview of their company's industry, the day-to-day operations of specific departments, positions available, and requirements for successful employment (i.e., level of education, career pathways)
Interact with a variety of professionals with different levels of responsibility, education, and experience
Engage in a hands-on activity or demonstration that reflects the skills required in this sector if possible
Modern Manufacturing Day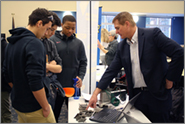 Students speak with representatives from a variety of local manufacturers, during Modern Manufacturing Day at the Muskegon Area Career Tech Center (MACTC).
MI Career Quest

MiCareerQuest offers West Michigan youth a chance to explore hundreds of occupations in high-demand industries. During MiCareerQuest, students rotate through quadrants highlighting four high-demand industries: Advanced Manufacturing, Construction, Health Sciences and Information Technology.
Health, Hospitality & IT Career Days

Muskegon Area Career Tech Center (MACTC) will host its annual Health, Hospitality & IT Career Day for our MACTC and Muskegon County students who are interested in health & hospitality careers.
8th Grade Career Days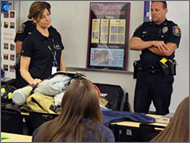 Muskegon Area Career Tech Center (MACTC) hosts its sixth annual "Eighth Grade Career Days" May 27-29, 2020. Speakers from around the area provide students with information about career opportunities available in Muskegon County.