Resources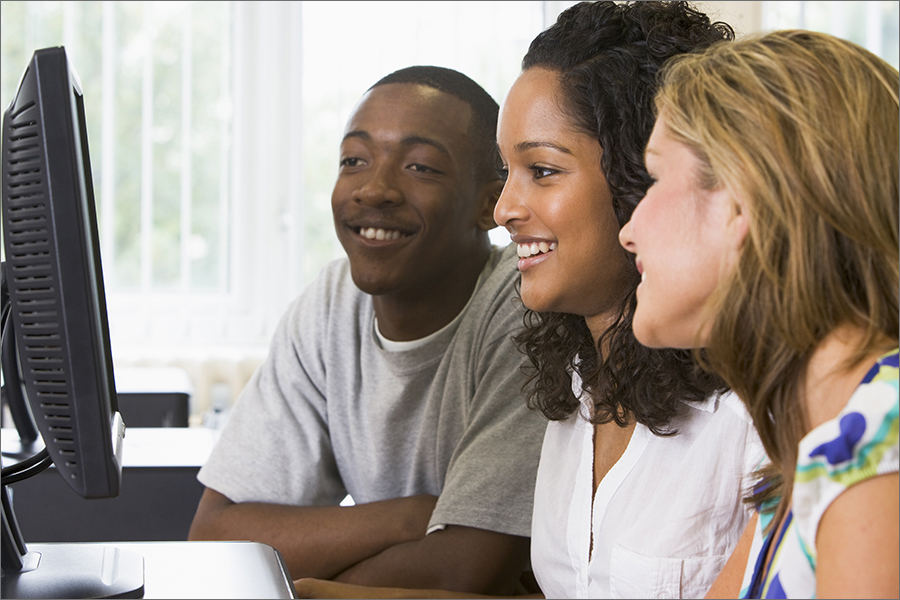 Are you looking for resources to help decide which career path and education choices that are a 'good fit' with your interests? Or have you found the perfect career path and want interview tips and a choice of resume templates (version 1 or version 2)*? Get the knowledge needed to plan, gather information, and evaluate your options by using the tools listed below.
*Must log into Google Drive to access
What is an EDP
(Educational Development Plan)?
An Educational Development Plan (EDP) is a document showing a student's education and career goals and a way to achieve those goals. The EDP, in conjunction with counselors, career specialists, and college access specialists will support students through their career development.
Work-Based Learning
Work-based learning (WBL) is an educational strategy that provides students with real-life work experiences where they can apply academic and technical skills and develop their employability skills at the same time. Work-Based Learning can take the forms of job shadowing, internships & externships.
Benefits of Work-Based Learning

Supported entry into a specific career track
Meaningful job experience that builds career skills
Career Exploration Tools
Use these tools to help guide your decision in exploring a potential career path:
Pathfinder - Michigan's Career Exploration Tool

ACT Profile for Future Planning

Asvab Career Exploration

Cluster and Career Videos
Apprenticeships and Skilled Trades
Learn what is required to enter into an apprenticeship or skilled trade in West Michigan. Information provided includes Median Pay, Education Needed for Entry, programs supported by Muskegon Area CTC, Post-Secondary Education, and Local Companies.
Career Tech Center
The Career Tech Center opened in January of 2005 to serve high school juniors and seniors in Muskegon County. The 73,000 square foot "world class" training center provides students with career development opportunities to ensure their success in both college and career! Explore the Career Tech Center website and see the Success Stories of former students working in their chosen careers!
Early College
Muskegon County
Early College Muskegon County (ECMC) is a program that allows selected students to extend high school by one year in order to earn both their high school diploma and up to 62 college credits from Muskegon Community College (MCC) at no cost to the student. For more details, see the Early College Muskegon County brochure.
Muskegon Area Promise
The Promise scholarship provides tuition-free financial assistance for resident Muskegon County high school graduates with a 3.5 grade point average or higherto obtain a two-year degree or its equivalent from Baker College of Muskegon or Muskegon Community College when used in conjunction with federal, state and institutional grants.
Career Development Partnership Program
Muskegon Made is a county-wide comprehensive work-based learning system for students in grades K-12. All students in Muskegon County will have access to the same career exposure opportunities. Elements of employability skills are taught to students throughout the system to ensure successful work-based placements which capstone the overall program.
Muskegon Made grows with each and every student. As the students move through grade levels, opportunities for career fairs, job shadows, and talent tours are arranged.