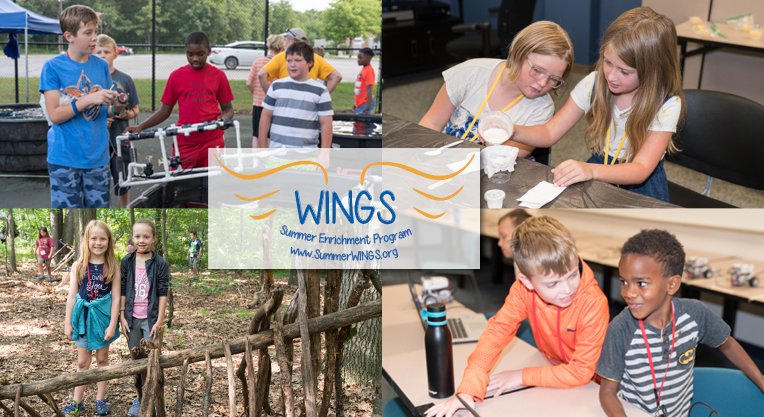 WINGS Summer Enrichment Program​
WINGS is a Muskegon Area ISD and Muskegon Community College (MCC) co-sponsored program that provides in-depth summer study experiences for students in 1st through 6th grades who show exceptional interest and/or talent in focused subjects. Classes are designed for passionate learners, curious minds, and "outside-of-the-box" thinkers. All classes are held at Muskegon Community College's Stevenson Center for Higher Education.
Frequently Asked Questions (FAQ)
Grade Levels
Classes are divided into groups of two grade levels: 1-2, 3-4, and 5-6. (Grade level is the one your child is attending THIS year - 2020-21.)
2021 Program
Stay tuned for an announcement regarding the 2021 summer program soon!