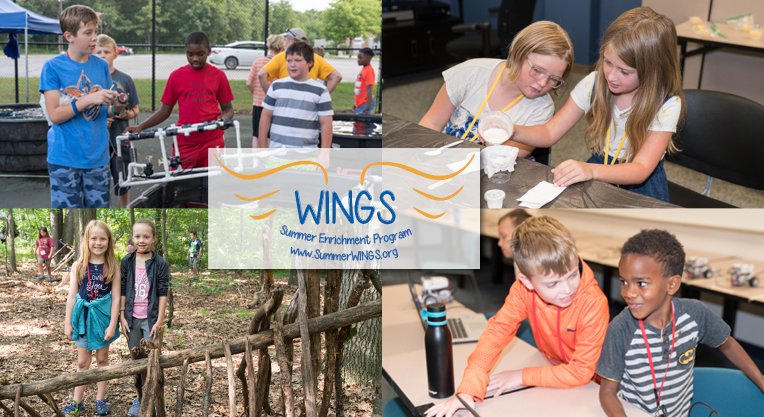 WINGS Summer Enrichment Program​
Registration for WINGS 2019 is open through June 28th!
Click here to view the class listings for WINGS 2019!
Click here to register for WINGS 2019!
NOTE: All classes for Kindergarten & First Grade are currently full and have extensive waiting lists. Due to capacity, we are unable to add additional classes.
WINGS is an MAISD and Muskegon Community College (MCC) co-sponsored program that provides in-depth summer study experiences for students in grades K – 7 who show exceptional interest and/or talent in focused subjects. Classes are designed for passionate learners, curious minds, and "outside-of-the-box" thinkers. All classes are held at Muskegon Community College's Stevenson Center for Higher Education.
Frequently Asked Questions (FAQ)
Grade Levels
Classes are divided into groups of two grade levels: K-1, 2-3, 4-5, and 6-7. (Grade level is the one your child attended THIS year - 2018-19.)
2019 Schedule
Classes are held on Monday through Thursday, with Friday reserved in case of inclement weather, etc.
| Session | Dates & Times |
| --- | --- |
| Week 1 AM | July 15-18, 2019; 9:00 a.m. - Noon |
| Week 1 PM | July 15-18, 2019; 1:00 - 4:00 p.m. |
| Week 2 AM | July 22-25, 2019; 9:00 a.m. - Noon |
| Week 2 PM | July 22-25, 2019; 1:00 - 4:00 p.m. |