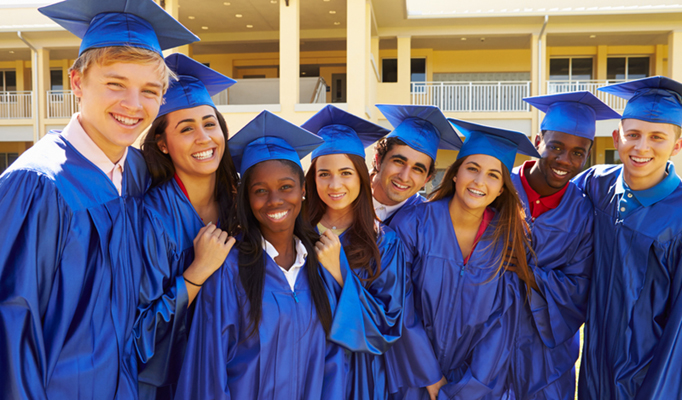 College Ready
| | |
| --- | --- |
| THRIVE Goal 3B | ALL Students able to Access College |
COLLEGE READY
COLLEGE BOUND
2017 Grads Enrolled in
College Within 6 Months


FAFSA
2018 Grads Completed
(Free Application for Student Aid)

READING/WRITING
2018 Juniors: SAT &
College Readiness
MATH
2018 Juniors: SAT &
College Readiness
Fruitport Community Schools
60.7%
52.0%
53.8%
23.1%
Holton Public Schools
65.5%
83.0%
33.8%
11.7%
Mona Shores Public Schools
70.9%
66.0%
37.4%
37.4%
Montague Area Public Schools
55.6%
62.0%
50.4%
29.1%
Muskegon Covenant Academy
0%
90.0%
0%
0%
Muskegon Heights PSA System
31.4%
53.0%
0%
0%
Muskegon Public Schools
39.5%
70.0%
5.7%
5.7%
North Muskegon Public Schools
74.7%
71.0%
79.4%
48.5%
Oakridge Public Schools
58.4%
58.0%
46.6%
19.8%
Orchard View Schools
55.1%
74.0%
36.2%
18.8%
Ravenna Public Schools
59.7%
71.0%
64.2%
29.6%
Reeths-Puffer Schools
51.9%
54.0%
48.7%
21.6%
Whitehall District Schools
56.8%
61.0%
59.3%
39.5%
Countywide Average - All Schools
56.2%
64.0%
49.2%
25.1%
Statewide Average
60.8%
64.0%
57.8%
36.9%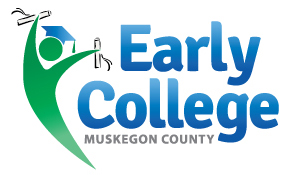 NUMBER OF COMPLETERS

| | | | |
| --- | --- | --- | --- |
| 2015 | 2016 | 2017 | 2018 |
| 38 | 49 | 44 | 42 |
NUMBER OF STUDENTS

2015
2016
2017
2018
Holton, Muskegon
& Muskegon Heights
All 16 High Schools

14

25

219

240

What is Career & College Ready?
Career & College-Ready students possess the skills necessary to earn a self-sustaining wage and participate in postsecondary opportunities without remediation.

This means that they:

Use technology and tools strategically in learning and communicating

Use argument and reasoning to do research, construct arguments, and critique the reasoning of others

Communicate and collaborate effectively with a variety of audiences

Solve problems, construct explanations and design solutions
DID YOU KNOW?
34% of all Muskegon Area students participated in one or more Pre-College Experience such as Dual Enrollment, Advanced Placement Classes, Muskegon Area Career Tech Center, and Early College in 2017-18.