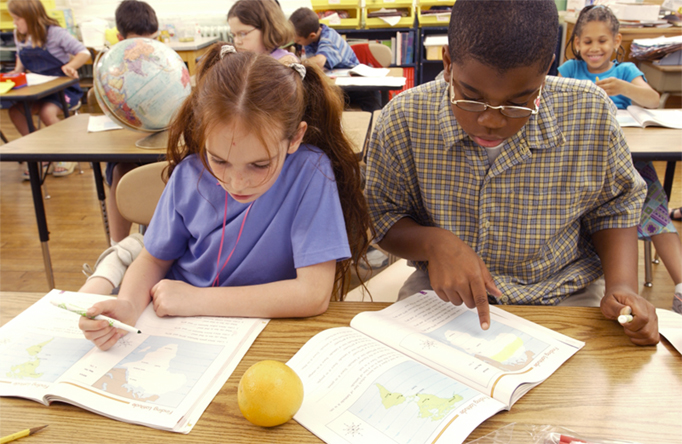 3rd Grade Reading & Math Proficiency
THRIVE Goal 2

ALL Students Proficient in Reading and Math
by 3rd Grade
M-STEP 2018 Statewide
Assessment - Grade 3

Students
Tested

ELA
Proficient

Students
Tested

Math
Proficient

Statewide Average

102,249

44.4%

102,587

45.7%

Countywide Average

1,940

37.7%

1,940

37.7%

Fruitport Community Schools

177

50.8%*

178

47.2%*

Holton Public Schools

56

53.6%*

56
35.7%

Mona Shores Public Schools

239

51.5%*

239

51.0%*

Montague Area Public Schools

100
38.0%
100

48.0%*

Muskegon Heights PSA System

61
<5%
60
5%

Muskegon Public Schools

302
14.2%
301
19.6%

North Muskegon Public Schools

77

63.6%*

77

63.6%*

Oakridge Public Schools

143
40.6%
143
36.4%

Orchard View Schools

145
19.3%
145
17.2%

Ravenna Public Schools

84

56.0%*

85

51.8%*

Reeths-Puffer Schools

255
38.8%
255
37.6%

Three Oaks Public School Academy

58
27.6%
58
36.2%

Timberland Academy

74
5.4%
74
18.9%

Whitehall District Schools

151

61.6%*

151

55.6%*
Source: www.mischooldata.org
* - Above the State Average
Research has shown that students who read significantly below grade level in 3rd grade tend to continue to struggle and are more at risk for dropping out of school entirely.

Based on the results of the Third-Grade Reading Workgroup strategy recommendations, the Michigan Department of Education's focus on Early Literacy is to:

Give students the research-supported diagnostic and screening instruments, instruction, and interventions necessary for success.

Provide every educator with training to use diagnostic-driven methods with knowledge and fidelity.

Engage parents in developing their children's early literacy skills through information, awareness, and outreach.

Provide Michigan teachers and leaders with data that compares our status and growth over time and when compared to other states.