MAISD and Local District Job Openings
Career Opportunities
Review the current employment opportunities within Muskegon County by selecting the district you are interested in below. Clicking the link will redirect you to their employment page.

Muskegon County Education Employment Sites: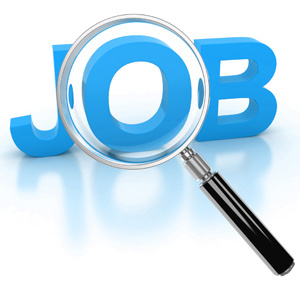 Fruitport Community Schools
Holton Public Schools
Mona Shores Public Schools
Montague Public Schools
Muskegon Area Intermediate School District
Muskegon Catholic Central
Muskegon Community College
Muskegon Covenant Academy
Muskegon Heights Public School Academy
Muskegon Montessori Academy for Environmental Change
Muskegon Public Schools
North Muskegon Public Schools
Oakridge Public Schools
Orchard View Schools
Ravenna Public Schools
Reeths-Puffer Schools
Three Oaks Public School Academy
Timberland Charter Academy
Western Michigan Christian School
White Lake Area Community Education
Whitehall Public Schools
Our Hiring Process
Start Your MAISD Career!
Questions? We are here to help!
If you have specific questions about your application or status, please contact us.

Please leave a phone number or email address so that we can contact you if you are prompted to leave a voicemail.
1. Search Jobs & Apply

First, search our current job openings.

Once you find a job and wish to apply for it, click on the red Apply button on the far right of the posting.




2. Submit Your Application

A completed application with full work experience and education is required.We ask for this material to ensure that we have all the correct information on candidates.
Candidates are encouraged to upload a resume and cover letter, and may be asked to upload a college transcript. When uploading, use Word (.doc) files; we cannot accept .zip files.
Applicants can expect to hear back from the District after the posting has officially closed. This date can be found on the jobs page next to the job title.
3. Interviewing with MAISD
If you are selected to interview for one of our current job openings, we'll contact you via email to set up a first round interview with an interview panel. This interview could last 30-45 minutes.


Successful candidates may be invited for additional round(s) of interviews. These may be conducted via phone, video/virtual, or on-site depending on the position.

Some candidates may be asked to complete job-specific skills assessments prior to a building visit or during an on-site interview.

Human Resources will communicate all interview details to you.
4. Offer and Background Checks
After all interview rounds are completed, an offer will be made to the candidate via phone and followed up with an email.

MAISD conducts a Michigan State Police Fingerprint background checks of applicants who've accepted employment offers per state law.

All job offers are contingent upon passing the background check process.

For more information contact:
Jessica Galbraith
Human Resources Specialist
Learn more about us:
Additional Job Resources:
Guest Teacher Services
Please apply through www.EDUStaff.org