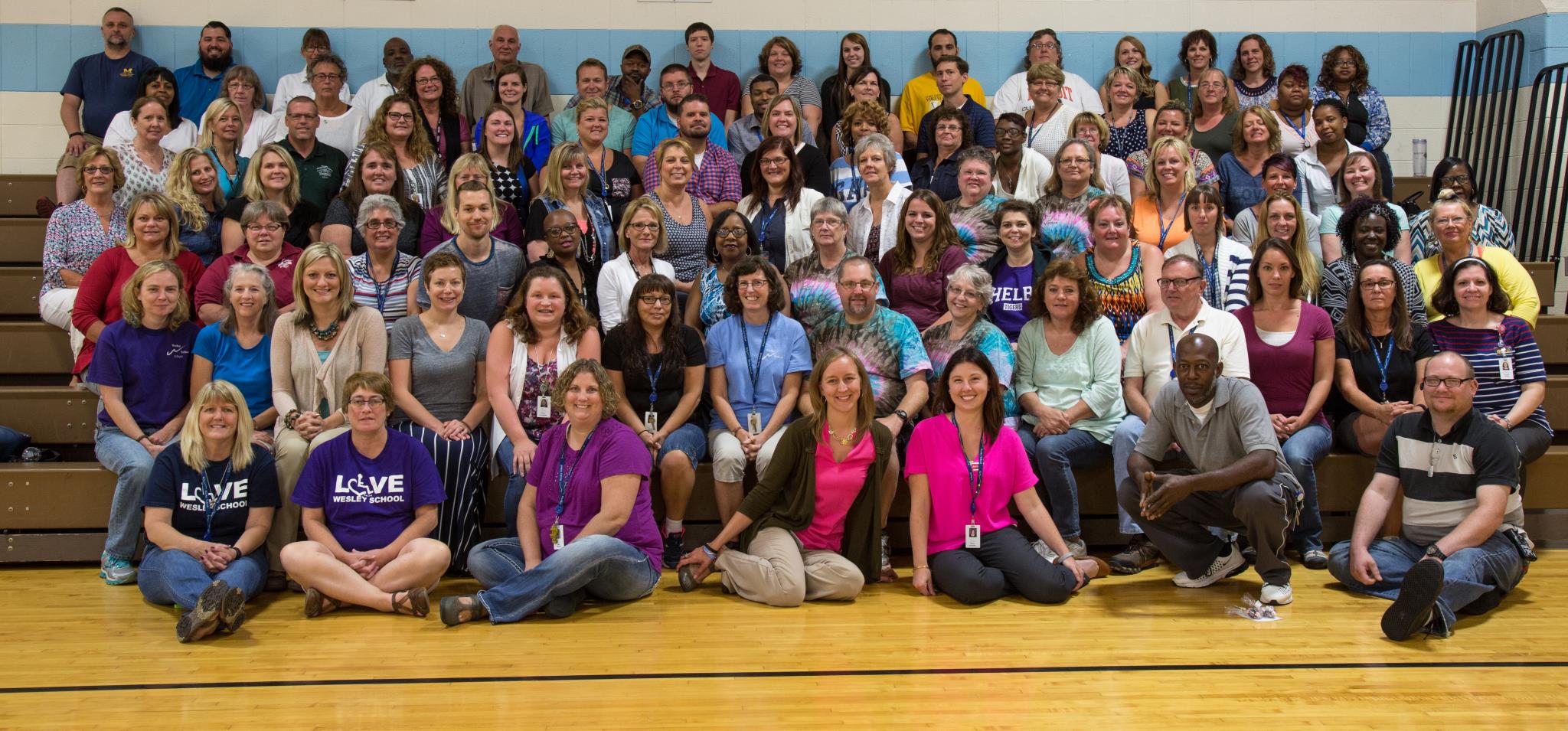 Welcome to Wesley School
Wesley School is a centralized Special Education Facility operated by the Muskegon Area Intermediate School District.
Wesley School educates students eligible for special education services due to a Cognitive Impairment (CI), Severe Multiple Impairment (SXI), and Autism (ASD). Students typically range in age from 3 - 26 years old.
Wesley students come from the 11 local school districts and 4 area charter schools of Muskegon County.
An Individualized Education Plan (IEP) team must recommend a student for placement at Wesley School. The local school district initiates the referral process.
In addition to the Wesley School Campus, Wesley School also operates the MAISD Transition Campus, located at the ESC South Building. This program is designed to aide young adults with Cognitive Impairments and Autism Spectrum Disorder in preparation for post-school experiences. Learn more about our School
---
Detroit Red Wings make special visit to Wesley School
As part of the Detroit Red Wings 8th Annual MI Wings Community Tour (presented by ITC Holdings Corporation), forwards Luke Glendening and Riley Sheahan travelled to West Michigan to surprise Wesley School students with an opportunity to participate in an interactive floor hockey clinic on September 21, 2016.
The Red Wings and ITC donated a complete set of Red Wings-branded floor hockey sticks and provided a Little Caesars pizza party for the entire school. Wesley students, staff, and parents thank these generous organizations for this wonderful surprise!