What is Read early. Read often.?
Read Early. Read Often. is a countywide effort to urge parents, siblings, grand parents and community members to read to infants and toddlers. Reading every day, everything, everywhere will lead to success in school and in life. Business, agency, education, library, media, faith, medical, government, and community partners have come together to spread the word. Join our campaign!
Muskegon County Business Owners: Help Us Spread the Message to Your Employees to
Read Early & Often, Every Day, Everything, Everywhere

Read early. Read often. - Spread the Word!
Help spread the Read early. Read often. mission by posting a picture of you reading to a baby or toddler on the Read early. Read often. Facebook page, share it with your friends, and ask them to Like and Follow Us on Facebook.
Are You the Parent of a New Baby?

If so, you could win a FREE $20 Meijer Gift Card and Books!
Open the form, fill it out and click the 'Submit' button.
It's that EASY! A winner is drawn every month.
Special thanks to Meijer for donating the gift cards.
Reading to Infants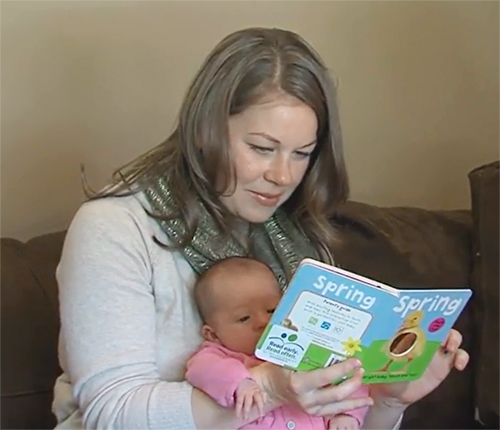 Are you curious about what, when, and how to
read to your new baby? Check out our video
"Reading To Infants".
Reading Early and Often:
Teaches children to listen and focus
Introduces new words
Builds imagination & celebrates our world
Improves school readiness and future success in school and life