MAISD Board of Education
Board members are elected biennially. Elections are held the first Monday in June of every odd year. Candidates are elected by board members representing each of the MAISD's eleven local school districts.
Read the Latest News from the Board
---
We Appreciate Our Board Members
Thank you to the members of the Muskegon Area Intermediate School District Board of Education: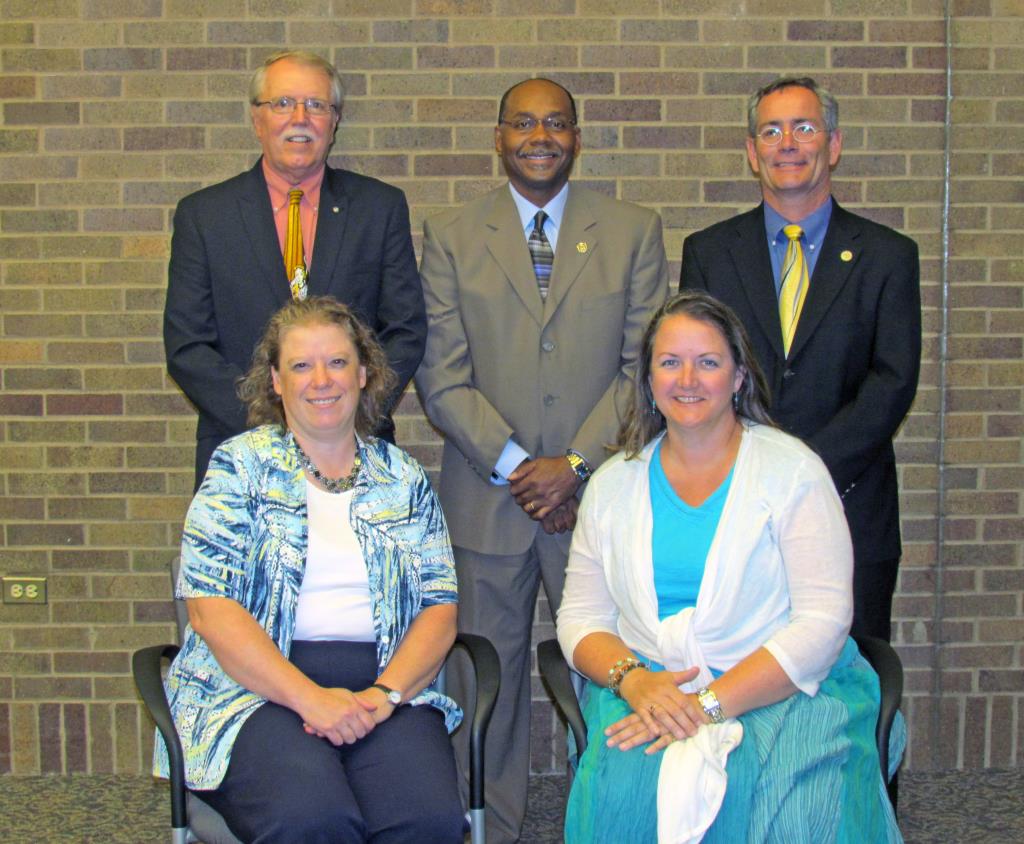 Kevin Donovan, President – 5 years of service
Carol Mills, Vice President – 5 years of service
Lisa Tyler, Secretary – 4 years of service
William Loxterman, Treasurer – 5 years of service
Dwight Vines, Trustee – 8 years of service
Board Meeting Dates

Board of Education meetings are held on the 3rd Monday of each month, with the exception of the January and February meetings which are held on the 3rd Tuesday. Click on the meeting date to view the minutes for that meeting.
July 20, 2015 (Organizational Meeting)
July 20, 2015 (Regular Meeting)
August 17, 2015
September 21, 2015
September 30, 2015 (Special Meeting)
October 19, 2015
November 5, 2015 (Special Meeting)
November 16, 2015
December 21, 2015
January 19, 2016 (Tuesday)
February 16, 2016 (Tuesday)
March 21, 2016
April 18, 2016
May 16, 2016
June 20, 2016
July 18, 2016

Board Goals

Be proactive ambassadors for Muskegon Area ISD and public education

Help elected officials understand the educational impact and consequences of legislative initiatives

Provide opportunities for Board of Education members to pursue professional development
The Board of Education continues to adopt new policies and review existing policies for revision. New policies and/or revisions will be updated as they are adopted.