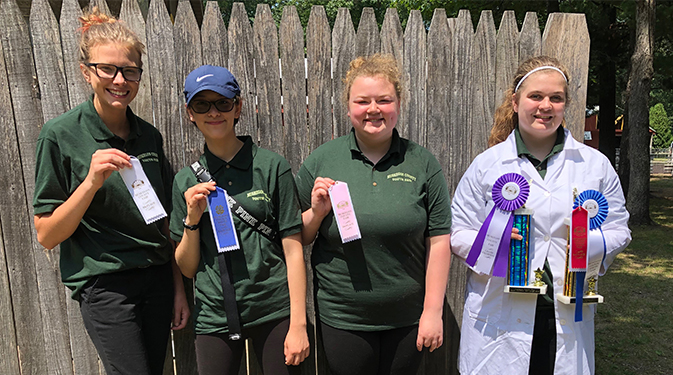 Students earn 13 first place ribbons at 2019 Youth Fair
Environmental/Veterinary Sciences (EVS) students had another strong showing at this year's Muskegon County Fair which took place July 22–27, 2019. Overall, students brought home thirteen first place, five second place, and four third place ribbons.
Students competed by showing poultry and rabbits raised throughout the previous school year. Teens also competed as in areas unrelated to animals such as Farm Stand, Quick Breads, Jewlery, Basil Plants, Digital Photography, and Pen and Ink Drawing.
For more information on this program visit our the Environmental/Veterinary Sciences webpage.
OTHER TECH CENTER NEWS:
Orientation for CTC students will take place Tuesday, August 27 and Wednesday, August 28, 2019. Postcards with times and class information will be sent to students the week of August 19.