Cosmetology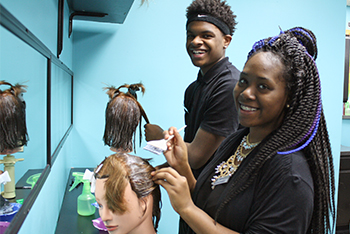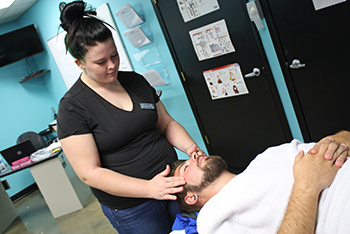 Course Overview
Students gain hands-on experience in haircutting, styling, perms, relaxers, coloring, foiling, skin care, waxing, manicures, pedicures, and makeup. Those who complete the necessary 1,500 hours of experience may take the State of Michigan Cosmetology Exam and earn their Michigan Cosmetology License. College credit is also available. Related careers include, but are not limited to, hairstylist, esthetician, salon owner, and salon manager
Download the Cosmetology brochure.
College Credit
Students who successfully complete this course may receive articulated college credit to the following schools: Davenport University, Ferris State University, Kirtland Community College, and Washtenaw Community College. For information on how to earn articulated credit contact Lindsay Pulsipher at the CTC.
Students who successfully complete select CTC courses may receive direct college credit to specific colleges and universities. Direct credit is currently unavailable for this program. Our direct credit flier has a list of all participating classes.
Instructor Bio
Instructor: Annette Watkins
Bio: Annette is a graduate of Hudsonville High School. She attended Chic University of Cosmetology for her Cosmetology certification and later Empire Beauty College for her instructor certification. In her free time she loves spending time with her children. She also enjoys gardening and her favorite meal is a nice steak with cheesecake for dessert.
Helpful Links:
State of Michigan Curriculum Segments

Cosmetology Laws & Rules/Safety & Sanitation
Client Communications/Scalp & Hair Treatment
Hairdressing/Leadership
Career Exploration/Manicure/Pedicure
Chemical Hair Restructuring
Hair Coloring
Facials/Systems
Artificial Nails
Applied Anatomy, Physiology & Histology
Applied Chemistry
Salon Management/Clinic
State Board Preparation