Welcome to the

Career Tech Center





Calendar

Previous

December

2021

Next

S
M
T
W
T
F
S
1

Dec 1

Family Engagement Project: Coding

Having Fun with Computer Science: Coding!

This PBS sponsored hour-long event is for 5th and 6th grade students and their families to get excited about Computer Science together. Computer Science is an exciting and growing field that impacts the world in countless ways.
Coding is a large part of Computer Science. Students and their families will learn more about exciting careers in Coding and will participate in hands-on activities.
Register at this link to the event.

12:00 PM to 12:30 PM

Future Focuses Series: STEM/Energy

Designed to provide 6th-12th grade students a virtual opportunity to be a part of a conversation connecting them to an industry professional, college planning information or career preparation programming. Each conversation will be about 30 minutes and will provide students the opportunity to gain valuable information about a variety of career paths, to explore career preparation options and to learn how to plan for college and their next steps.

Students will have an opportunity to ask their own questions through the Zoom platform's chat function.

Sessions are recorded.

Educators and students can register to attend this event.

Topic: Careers in STEM/Energy
Career Cluster: STEM/Energy
Guest Speaker: Sue Chu, Senior Client Relations Consultant -DTE Energy
Register here

2

Dec 2

Family Engagement Project: Coding

Having Fun with Computer Science: Coding!

This PBS sponsored hour-long event is for 5th and 6th grade students and their families to get excited about Computer Science together. Computer Science is an exciting and growing field that impacts the world in countless ways.
Coding is a large part of Computer Science. Students and their families will learn more about exciting careers in Coding and will participate in hands-on activities.
Register at this link to the event.

KickStart to Career- Community Deposit Day

3

Dec 3

Family Engagement Project: Coding

Having Fun with Computer Science: Coding!

This PBS sponsored hour-long event is for 5th and 6th grade students and their families to get excited about Computer Science together. Computer Science is an exciting and growing field that impacts the world in countless ways.
Coding is a large part of Computer Science. Students and their families will learn more about exciting careers in Coding and will participate in hands-on activities.
Register at this link to the event.

4

Dec 4

Family Engagement Project: Coding

Having Fun with Computer Science: Coding!

This PBS sponsored hour-long event is for 5th and 6th grade students and their families to get excited about Computer Science together. Computer Science is an exciting and growing field that impacts the world in countless ways.
Coding is a large part of Computer Science. Students and their families will learn more about exciting careers in Coding and will participate in hands-on activities.
Register at this link to the event.

5

Dec 5

Family Engagement Project: Coding

Having Fun with Computer Science: Coding!

This PBS sponsored hour-long event is for 5th and 6th grade students and their families to get excited about Computer Science together. Computer Science is an exciting and growing field that impacts the world in countless ways.
Coding is a large part of Computer Science. Students and their families will learn more about exciting careers in Coding and will participate in hands-on activities.
Register at this link to the event.

6

Dec 6

Family Engagement Project: Coding

Having Fun with Computer Science: Coding!

This PBS sponsored hour-long event is for 5th and 6th grade students and their families to get excited about Computer Science together. Computer Science is an exciting and growing field that impacts the world in countless ways.
Coding is a large part of Computer Science. Students and their families will learn more about exciting careers in Coding and will participate in hands-on activities.
Register at this link to the event.

7

Dec 7

Family Engagement Project: Coding

Having Fun with Computer Science: Coding!

This PBS sponsored hour-long event is for 5th and 6th grade students and their families to get excited about Computer Science together. Computer Science is an exciting and growing field that impacts the world in countless ways.
Coding is a large part of Computer Science. Students and their families will learn more about exciting careers in Coding and will participate in hands-on activities.
Register at this link to the event.

8

Dec 8

Family Engagement Project: Coding

Having Fun with Computer Science: Coding!

This PBS sponsored hour-long event is for 5th and 6th grade students and their families to get excited about Computer Science together. Computer Science is an exciting and growing field that impacts the world in countless ways.
Coding is a large part of Computer Science. Students and their families will learn more about exciting careers in Coding and will participate in hands-on activities.
Register at this link to the event.

12:00 PM to 12:30 PM

Future Focused Series: Gaming

Designed to provide 6th-12th grade students a virtual opportunity to be a part of a conversation connecting them to an industry professional, college planning information or career preparation programming. Each conversation will be about 30 minutes and will provide students the opportunity to gain valuable information about a variety of career paths, to explore career preparation options and to learn how to plan for college and their next steps.

Students will have an opportunity to ask their own questions through the Zoom platform's chat function.

Sessions are recorded.

Educators and students can register to attend this event.


Topic: Game ON! Video Games!
Career Cluster: Arts/A/V Technology & Communications
Guest Speaker: Protege' Game Studios
Register here

7:00 PM to 7:30 PM

Future Focused Series: Paying for college

Designed to provide 6th-12th grade students a virtual opportunity to be a part of a conversation connecting them to an industry professional, college planning information or career preparation programming. Each conversation will be about 30 minutes and will provide students the opportunity to gain valuable information about a variety of career paths, to explore career preparation options and to learn how to plan for college and their next steps.

Students will have an opportunity to ask their own questions through the Zoom platform's chat function.

Sessions are recorded.

Educators, parents and students can register to attend this event.


Topic: Essential Steps in Paying for College: Scholarships
Career Cluster: Local College Access Network
Guest Speaker: Dana Scott, Community Foundation for Muskegon County
Register here

9

Dec 9

Family Engagement Project: Coding

Having Fun with Computer Science: Coding!

This PBS sponsored hour-long event is for 5th and 6th grade students and their families to get excited about Computer Science together. Computer Science is an exciting and growing field that impacts the world in countless ways.
Coding is a large part of Computer Science. Students and their families will learn more about exciting careers in Coding and will participate in hands-on activities.
Register at this link to the event.

10

Dec 10

Family Engagement Project: Coding

Having Fun with Computer Science: Coding!

This PBS sponsored hour-long event is for 5th and 6th grade students and their families to get excited about Computer Science together. Computer Science is an exciting and growing field that impacts the world in countless ways.
Coding is a large part of Computer Science. Students and their families will learn more about exciting careers in Coding and will participate in hands-on activities.
Register at this link to the event.

11

Dec 11

Family Engagement Project: Coding

Having Fun with Computer Science: Coding!

This PBS sponsored hour-long event is for 5th and 6th grade students and their families to get excited about Computer Science together. Computer Science is an exciting and growing field that impacts the world in countless ways.
Coding is a large part of Computer Science. Students and their families will learn more about exciting careers in Coding and will participate in hands-on activities.
Register at this link to the event.

12

Dec 12

Family Engagement Project: Coding

Having Fun with Computer Science: Coding!

This PBS sponsored hour-long event is for 5th and 6th grade students and their families to get excited about Computer Science together. Computer Science is an exciting and growing field that impacts the world in countless ways.
Coding is a large part of Computer Science. Students and their families will learn more about exciting careers in Coding and will participate in hands-on activities.
Register at this link to the event.

13

Dec 13

Family Engagement Project: Coding

Having Fun with Computer Science: Coding!

This PBS sponsored hour-long event is for 5th and 6th grade students and their families to get excited about Computer Science together. Computer Science is an exciting and growing field that impacts the world in countless ways.
Coding is a large part of Computer Science. Students and their families will learn more about exciting careers in Coding and will participate in hands-on activities.
Register at this link to the event.

14

Dec 14

Family Engagement Project: Coding

Having Fun with Computer Science: Coding!

This PBS sponsored hour-long event is for 5th and 6th grade students and their families to get excited about Computer Science together. Computer Science is an exciting and growing field that impacts the world in countless ways.
Coding is a large part of Computer Science. Students and their families will learn more about exciting careers in Coding and will participate in hands-on activities.
Register at this link to the event.

15

Dec 15

Family Engagement Project: Coding

Having Fun with Computer Science: Coding!

This PBS sponsored hour-long event is for 5th and 6th grade students and their families to get excited about Computer Science together. Computer Science is an exciting and growing field that impacts the world in countless ways.
Coding is a large part of Computer Science. Students and their families will learn more about exciting careers in Coding and will participate in hands-on activities.
Register at this link to the event.

12:00 PM to 12:30 PM

Future Focused Series: Careers in I.T.

Designed to provide 6th-12th grade students a virtual opportunity to be a part of a conversation connecting them to an industry professional, college planning information or career preparation programming. Each conversation will be about 30 minutes and will provide students the opportunity to gain valuable information about a variety of career paths, to explore career preparation options and to learn how to plan for college and their next steps.

Students will have an opportunity to ask their own questions through the Zoom platform's chat function.

Sessions are recorded.

Educators and students can register to attend this event.


Topic: Careers in I.T. !
Career Cluster: Information Technology (IT)
Guest Speaker: David Pettifor, Senior Research Programmer-University of Notre Dame
Register here

16

Dec 16

Family Engagement Project: Coding

Having Fun with Computer Science: Coding!

This PBS sponsored hour-long event is for 5th and 6th grade students and their families to get excited about Computer Science together. Computer Science is an exciting and growing field that impacts the world in countless ways.
Coding is a large part of Computer Science. Students and their families will learn more about exciting careers in Coding and will participate in hands-on activities.
Register at this link to the event.

17

Dec 17

Family Engagement Project: Coding

Having Fun with Computer Science: Coding!

This PBS sponsored hour-long event is for 5th and 6th grade students and their families to get excited about Computer Science together. Computer Science is an exciting and growing field that impacts the world in countless ways.
Coding is a large part of Computer Science. Students and their families will learn more about exciting careers in Coding and will participate in hands-on activities.
Register at this link to the event.

18

Dec 18

Family Engagement Project: Coding

Having Fun with Computer Science: Coding!

This PBS sponsored hour-long event is for 5th and 6th grade students and their families to get excited about Computer Science together. Computer Science is an exciting and growing field that impacts the world in countless ways.
Coding is a large part of Computer Science. Students and their families will learn more about exciting careers in Coding and will participate in hands-on activities.
Register at this link to the event.

19

Dec 19

Family Engagement Project: Coding

Having Fun with Computer Science: Coding!

This PBS sponsored hour-long event is for 5th and 6th grade students and their families to get excited about Computer Science together. Computer Science is an exciting and growing field that impacts the world in countless ways.
Coding is a large part of Computer Science. Students and their families will learn more about exciting careers in Coding and will participate in hands-on activities.
Register at this link to the event.

20

Dec 20

Family Engagement Project: Coding

Having Fun with Computer Science: Coding!

This PBS sponsored hour-long event is for 5th and 6th grade students and their families to get excited about Computer Science together. Computer Science is an exciting and growing field that impacts the world in countless ways.
Coding is a large part of Computer Science. Students and their families will learn more about exciting careers in Coding and will participate in hands-on activities.
Register at this link to the event.

No School–Christmas Holiday

21

Dec 21

Family Engagement Project: Coding

Having Fun with Computer Science: Coding!

This PBS sponsored hour-long event is for 5th and 6th grade students and their families to get excited about Computer Science together. Computer Science is an exciting and growing field that impacts the world in countless ways.
Coding is a large part of Computer Science. Students and their families will learn more about exciting careers in Coding and will participate in hands-on activities.
Register at this link to the event.

No School–Christmas Holiday

22

Dec 22

Family Engagement Project: Coding

Having Fun with Computer Science: Coding!

This PBS sponsored hour-long event is for 5th and 6th grade students and their families to get excited about Computer Science together. Computer Science is an exciting and growing field that impacts the world in countless ways.
Coding is a large part of Computer Science. Students and their families will learn more about exciting careers in Coding and will participate in hands-on activities.
Register at this link to the event.

No School–Christmas Holiday

23

Dec 23

Family Engagement Project: Coding

Having Fun with Computer Science: Coding!

This PBS sponsored hour-long event is for 5th and 6th grade students and their families to get excited about Computer Science together. Computer Science is an exciting and growing field that impacts the world in countless ways.
Coding is a large part of Computer Science. Students and their families will learn more about exciting careers in Coding and will participate in hands-on activities.
Register at this link to the event.

No School–Christmas Holiday

24

Dec 24

Family Engagement Project: Coding

Having Fun with Computer Science: Coding!

This PBS sponsored hour-long event is for 5th and 6th grade students and their families to get excited about Computer Science together. Computer Science is an exciting and growing field that impacts the world in countless ways.
Coding is a large part of Computer Science. Students and their families will learn more about exciting careers in Coding and will participate in hands-on activities.
Register at this link to the event.

No School–Christmas Holiday

25

Dec 25

Family Engagement Project: Coding

Having Fun with Computer Science: Coding!

This PBS sponsored hour-long event is for 5th and 6th grade students and their families to get excited about Computer Science together. Computer Science is an exciting and growing field that impacts the world in countless ways.
Coding is a large part of Computer Science. Students and their families will learn more about exciting careers in Coding and will participate in hands-on activities.
Register at this link to the event.

No School–Christmas Holiday

26

Dec 26

Family Engagement Project: Coding

Having Fun with Computer Science: Coding!

This PBS sponsored hour-long event is for 5th and 6th grade students and their families to get excited about Computer Science together. Computer Science is an exciting and growing field that impacts the world in countless ways.
Coding is a large part of Computer Science. Students and their families will learn more about exciting careers in Coding and will participate in hands-on activities.
Register at this link to the event.

No School–Christmas Holiday

27

Dec 27

Family Engagement Project: Coding

Having Fun with Computer Science: Coding!

This PBS sponsored hour-long event is for 5th and 6th grade students and their families to get excited about Computer Science together. Computer Science is an exciting and growing field that impacts the world in countless ways.
Coding is a large part of Computer Science. Students and their families will learn more about exciting careers in Coding and will participate in hands-on activities.
Register at this link to the event.

No School–Christmas Holiday

28

Dec 28

Family Engagement Project: Coding

Having Fun with Computer Science: Coding!

This PBS sponsored hour-long event is for 5th and 6th grade students and their families to get excited about Computer Science together. Computer Science is an exciting and growing field that impacts the world in countless ways.
Coding is a large part of Computer Science. Students and their families will learn more about exciting careers in Coding and will participate in hands-on activities.
Register at this link to the event.

No School–Christmas Holiday

29

Dec 29

Family Engagement Project: Coding

Having Fun with Computer Science: Coding!

This PBS sponsored hour-long event is for 5th and 6th grade students and their families to get excited about Computer Science together. Computer Science is an exciting and growing field that impacts the world in countless ways.
Coding is a large part of Computer Science. Students and their families will learn more about exciting careers in Coding and will participate in hands-on activities.
Register at this link to the event.

No School–Christmas Holiday

30

Dec 30

Family Engagement Project: Coding

Having Fun with Computer Science: Coding!

This PBS sponsored hour-long event is for 5th and 6th grade students and their families to get excited about Computer Science together. Computer Science is an exciting and growing field that impacts the world in countless ways.
Coding is a large part of Computer Science. Students and their families will learn more about exciting careers in Coding and will participate in hands-on activities.
Register at this link to the event.

No School–Christmas Holiday

31

Dec 31

Family Engagement Project: Coding

Having Fun with Computer Science: Coding!

This PBS sponsored hour-long event is for 5th and 6th grade students and their families to get excited about Computer Science together. Computer Science is an exciting and growing field that impacts the world in countless ways.
Coding is a large part of Computer Science. Students and their families will learn more about exciting careers in Coding and will participate in hands-on activities.
Register at this link to the event.

No School–Christmas Holiday
Family Engagement Project: Coding

Having Fun with Computer Science: Coding!

This PBS sponsored hour-long event is for 5th and 6th grade students and their families to get excited about Computer Science together. Computer Science is an exciting and growing field that impacts the world in countless ways.
Coding is a large part of Computer Science. Students and their families will learn more about exciting careers in Coding and will participate in hands-on activities.
Register at this link to the event.

No School–Comp Day, Orientation/Conferences

No School–Thanksgiving Holiday

Future Focuses Series: STEM/Energy

Time:

12:00 PM to 12:30 PM

Designed to provide 6th-12th grade students a virtual opportunity to be a part of a conversation connecting them to an industry professional, college planning information or career preparation programming. Each conversation will be about 30 minutes and will provide students the opportunity to gain valuable information about a variety of career paths, to explore career preparation options and to learn how to plan for college and their next steps.

Students will have an opportunity to ask their own questions through the Zoom platform's chat function.

Sessions are recorded.

Educators and students can register to attend this event.

Topic: Careers in STEM/Energy
Career Cluster: STEM/Energy
Guest Speaker: Sue Chu, Senior Client Relations Consultant -DTE Energy
Register here

KickStart to Career- Community Deposit Day

Future Focused Series: Gaming

Time:

12:00 PM to 12:30 PM

Designed to provide 6th-12th grade students a virtual opportunity to be a part of a conversation connecting them to an industry professional, college planning information or career preparation programming. Each conversation will be about 30 minutes and will provide students the opportunity to gain valuable information about a variety of career paths, to explore career preparation options and to learn how to plan for college and their next steps.

Students will have an opportunity to ask their own questions through the Zoom platform's chat function.

Sessions are recorded.

Educators and students can register to attend this event.


Topic: Game ON! Video Games!
Career Cluster: Arts/A/V Technology & Communications
Guest Speaker: Protege' Game Studios
Register here

Future Focused Series: Paying for college

Designed to provide 6th-12th grade students a virtual opportunity to be a part of a conversation connecting them to an industry professional, college planning information or career preparation programming. Each conversation will be about 30 minutes and will provide students the opportunity to gain valuable information about a variety of career paths, to explore career preparation options and to learn how to plan for college and their next steps.

Students will have an opportunity to ask their own questions through the Zoom platform's chat function.

Sessions are recorded.

Educators, parents and students can register to attend this event.


Topic: Essential Steps in Paying for College: Scholarships
Career Cluster: Local College Access Network
Guest Speaker: Dana Scott, Community Foundation for Muskegon County
Register here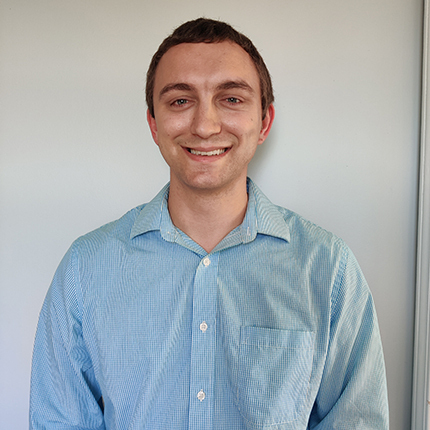 Justin Rohr
Justin, a former Internet, Network & Security Technologies student from Holton High School, went on to attend GVSU and is now a Technology Analyst at Howmet Aerospace!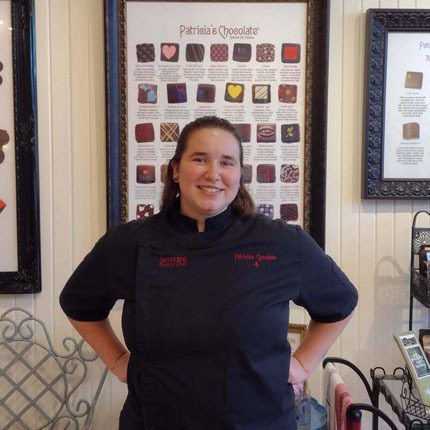 Samantha Kirschner
Samantha Kirschner was a Hospitality & Food Management and Muskegon Promise student. She graduated from the Baking & Pastry/Culinary Arts program at the Culinary Institute of Michigan in 2019 and is now a Pastry Chef at Patricia's Chocolates.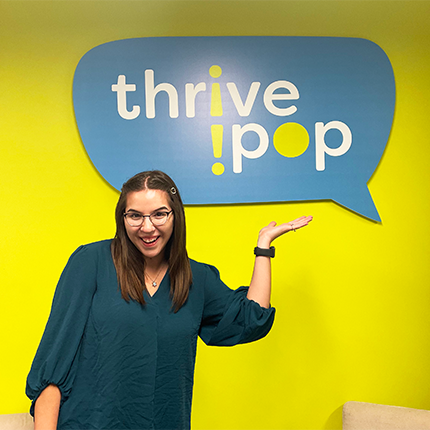 Serena Fairbrother
Former Graphic Production student, Serena Fairbrother (Oakridge), went on to earn her associate degree in Graphic Design from Muskegon Community College. She's now a coordinator and graphic designer for Thrive Pop in Muskegon.
Bio Tech & Engineering renovation offers students a more professional workspace
This month, Bio Tech & Engineering (BTE) students transitioned into a brand new contemporary workspace across from their old classroom. The new lab is a much needed upgrade for the growing program, which was first piloted in 2019. A guiding principle behind the design of the room was to create a space that was more representative of industry. Read more about it, and see photos, in our Tech Centered Newsletter.
Take a virtual tour of the CTC
Peek inside our classrooms and labs and hear about our programs from actual students and instructors. Visit tourthectc.org!