Early College Muskegon County

Get Your Associate's Degree for FREE and be ahead of your peers!
What is Early College?
Early College Muskegon County (ECMC) is a program that allows selected students to extend high school by one year in order to earn both their high school diploma and up to 62 college credits from Muskegon Community College (MCC) at no cost to the student. For more details, see the Early College Muskegon County brochure. To apply to the program, please visit Muskegon Community College's Early College page.

Who is Eligible for the Program?
The program is designed for students who will be the first from their families to attend college or students who need extra support to continue their education. Students served by the program may not have the financial resources to attend college, may reside in single-parent households, be homeless, or be part of other underrepresented groups. Selection is also based on GPA, progress toward high school graduation, and test scores.
Early College Muskegon County is offered through a partnership of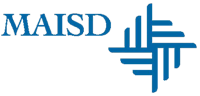 For questions about the program please contact:
Connect with Early College on