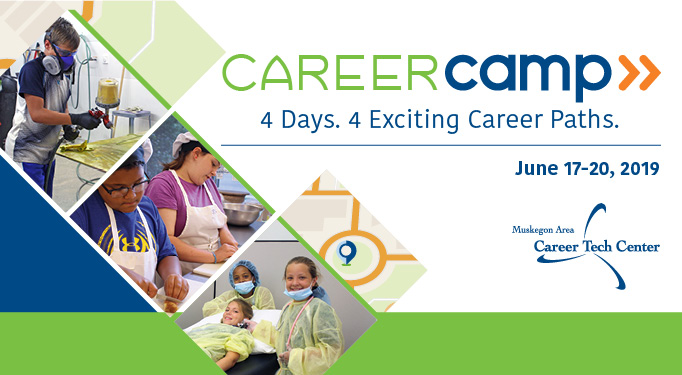 Registration now open for seventh and eighth grade Career Camp
Summer is the perfect time for exploration and activity, and the perfect place for that is Career Camp at the Career Tech Center!
Career Camp's hands-on, career-exploration classes include auto collision repair, construction, computer-aided design, criminal justice, computer-coding, electronics, graphic design, culinary arts, veterinary science, and welding. Classes are June 17-20, 8:30 a.m.–3:30 p.m. Tuition is $60* and includes a catered lunch.
For class descriptions and registration, visit summercareercamp.org. Registration deadline is Friday, June 7, 2019.
*Needs-based scholarships are available. For details email CTC-info@muskegonisd.org
or call 231-767-3600.
OTHER TECH CENTER NEWS:
Three Health Sciences students recently qualified to compete at the HOSA National Leadership Conference in Orlando, Florida this June. For the full story, and a link to photos, check out the story in our Press Releases section below.