Read early. Read often.
Talk, Read, and Sing Every Day and Everywhere!
Together we can give all Muskegon County children the "Reader's Advantage."
Muskegon's Read Early. Read Often. countywide initiative has teamed up with the National Talking is Teaching campaign to remind families that they have everything it takes to help their children succeed in school and life! Simply by talking, reading, and singing every day and everywhere families can turn everyday moments into learning opportunities! Business, agency, education, library, media, faith, medical, government, and community partners have come together to spread the word. Join our efforts!
Win a Gift Card and Birthday Books!
If you have a child age 0 to 8 years old, you could win a FREE $25 Meijer Gift Card and Books in their birthday month!
Open the form, fill it out, and click the 'Submit' button.
It's that EASY! Enter just one time and your child will be entered into the monthly drawing during their birthday month each year until they turn 8. A winner is drawn every month. Special thanks to Meijer for donating the gift cards.
Enter to Win a Bundle of Books!
Help spread the Read early. Read often. mission by posting a picture of your family reading together on the Read early. Read often. Facebook page, share it with your friends, and ask them to Like and Follow Us on Facebook. Everyone who submits a photo will be entered into a monthly contest for a bundle of books!

Join our Weekly Virtual
Storytime!
Join us on Facebook every Thursday at 10:30 am for a Virtual Storytime with a local early childhood educator or community leader! Watch the storytime LIVE and comment and interact with us in the moment or watch it later at your convenience.
Register for a Play & Learn Group
Give your child a great start by visiting a Play & Learn Group for Babies, Toddlers, and Preschoolers when they resume. Sign up for our e-newsletter and keep checking our community calendar for more virtual programming while when these in-person programs are suspended due to COVID19.
We are part of the National Talking is Teaching Campaign!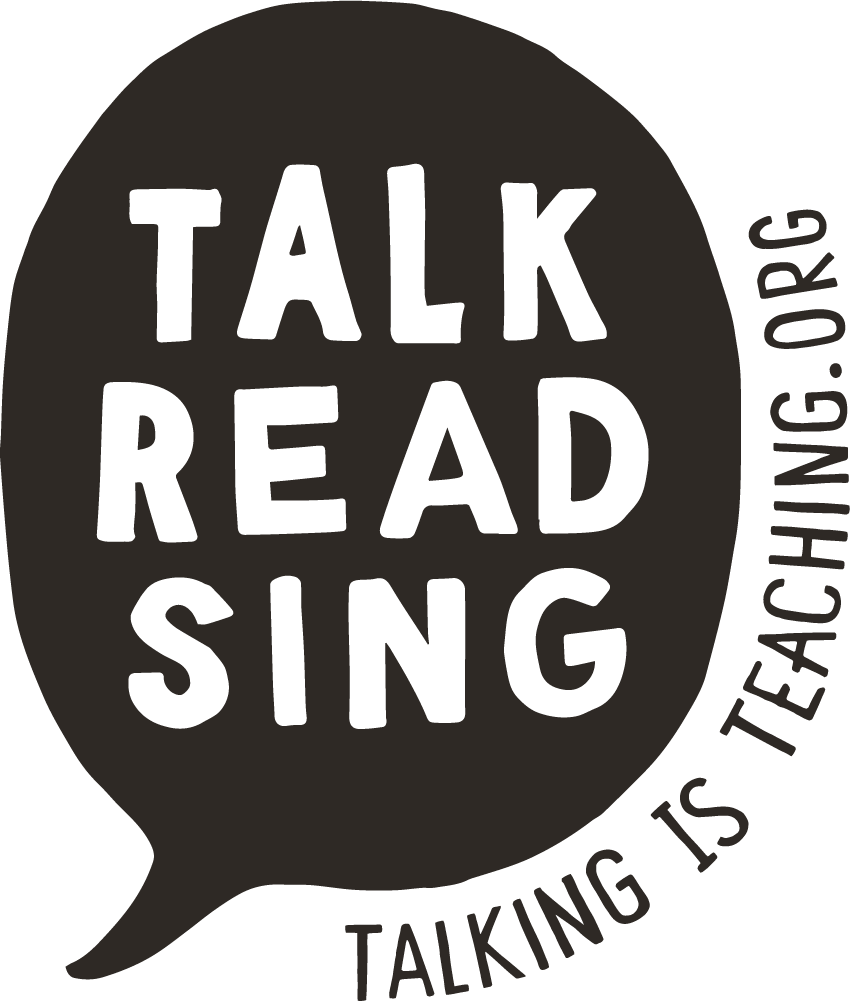 Read early. Read often. was founded in 2014 by a collaborative group in Muskegon County seeking to improve literacy outcomes for our children. Also in 2019, the Clinton Foundation launched Talking is Teaching in the flagship cities of Oakland, CA and Tulsa, OK. In 2019, The Michigan Department of Education began providing training and resources to help communities all over the state launch local Talking is Teaching campaigns. Muskegon County is one of more than 44 communities in Michigan now utilizing some of the best science-based resources to help you talk, read and sing every day with your children from birth!
When you talk, read, and sing with your children—even before they can use words—you're building their brain and helping to prepare them for success in school and in life.
Visit talkingisteaching.org to learn more. Also read this overview from MDE about the statewide partnership with Talking is Teaching.
Reading to Infants!


Are you curious about what, when, and how to read to your new baby? Check out our video
"Reading To Infants".
Also, download all 20 tips from our One Minute Talking Tip Facebook Album for more ideas about how you can help your baby grow into a successful reader!
Share a One-minute Talking Tip Today!
Download all 20 tips from our One Minute Talking Tip Facebook Album and share them on social media. You can also request a PDF of all 20 tips ready to print as 2x2 stickers. Put a sticker on an appointment reminder, envelope or other communication you have with families!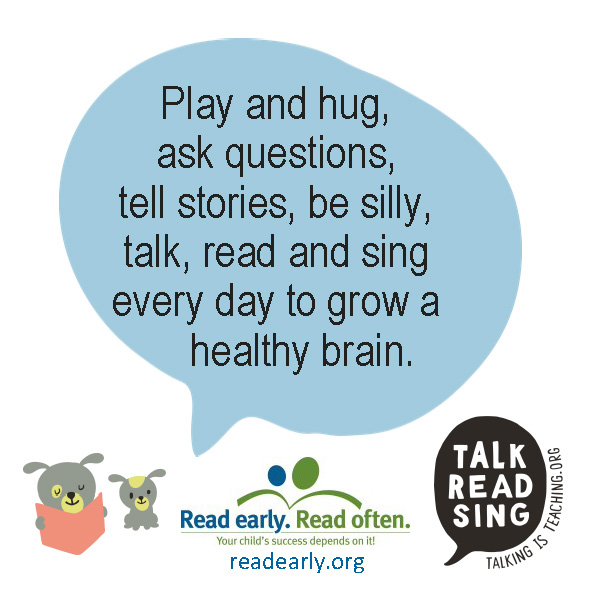 Action Alerts!
Time to put out
FREE Yard Signs!
Help us spread the word about how to give all our children the reader's advantage. Display your Talk, Read, Sing/ Read early. Read often. FREE yard sign today!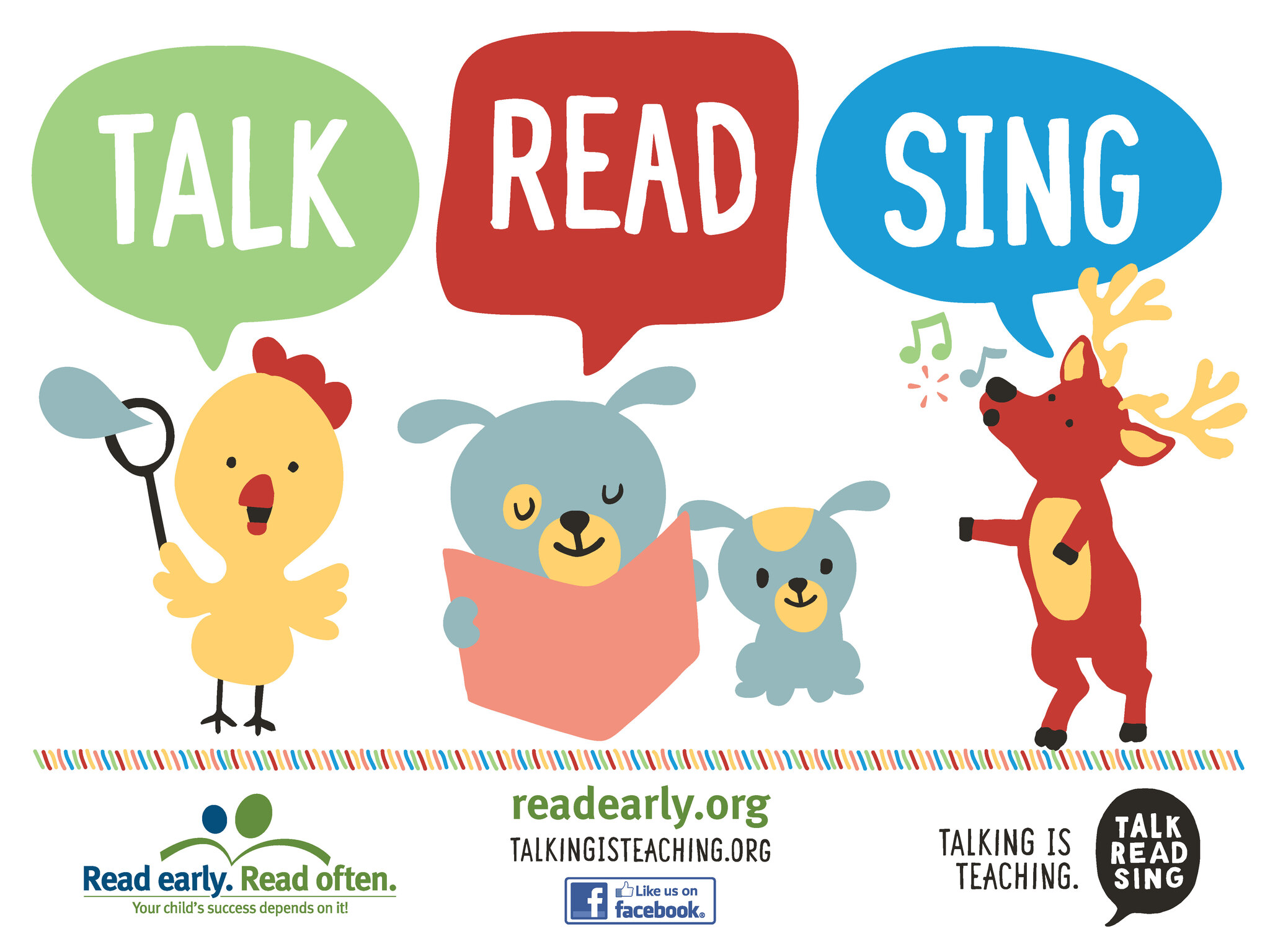 To get your FREE yard sign, Email Allison Keessen or call 231-767-7285.