Read early. Read often.
Talk, Read, and Sing Every Day and Everywhere!
Together we can give all Muskegon County children the "Reader's Advantage."
Muskegon's Read Early. Read Often. countywide initiative has teamed up with the National Talking is Teaching campaign to remind families that they have everything it takes to help their children succeed in school and life! Simply by talking, reading, and singing every day and everywhere families can turn everyday moments into learning opportunities! Business, agency, education, library, media, faith, medical, government, and community partners have come together to spread the word. Join our efforts! Learn more about all the ways you get involved in the ACTION ALERT column to the right.
This campaign and many of the resources shared on this page were developed under a grant awarded by the Michigan Department of Education.

All over Muskegon County during October and November 2023, families are reading Change Sings by Amanda Gorman and The More We Get Together by Celeste Cortwright.
We hope you will join the fun! Learn more about how you can get connected to over 50 fun, free family Little Read events, and access activities to use at home with these books!
Partnering Countywide to Bring Early Learning to Everyday Moments & Spaces!
Visit Your Library For Storytime, 123 Play With Me Workshops, Books, Programs for All Ages & More!
Inspire Reading! Birth- 12th Grade!
Learn how to make reading part of everyday moments from Pre-k to 12th Grade!
Win a Gift Card and Bundle of Books!
If you have a child age 0 to 8 years old, you could win a FREE $25 Meijer Gift Card and Books!
Open the form, fill it out, and click the 'Submit' button.
It's that EASY! A winner is drawn every month. Special thanks to Meijer for donating the gift cards.
We are part of the National Talking is Teaching Campaign!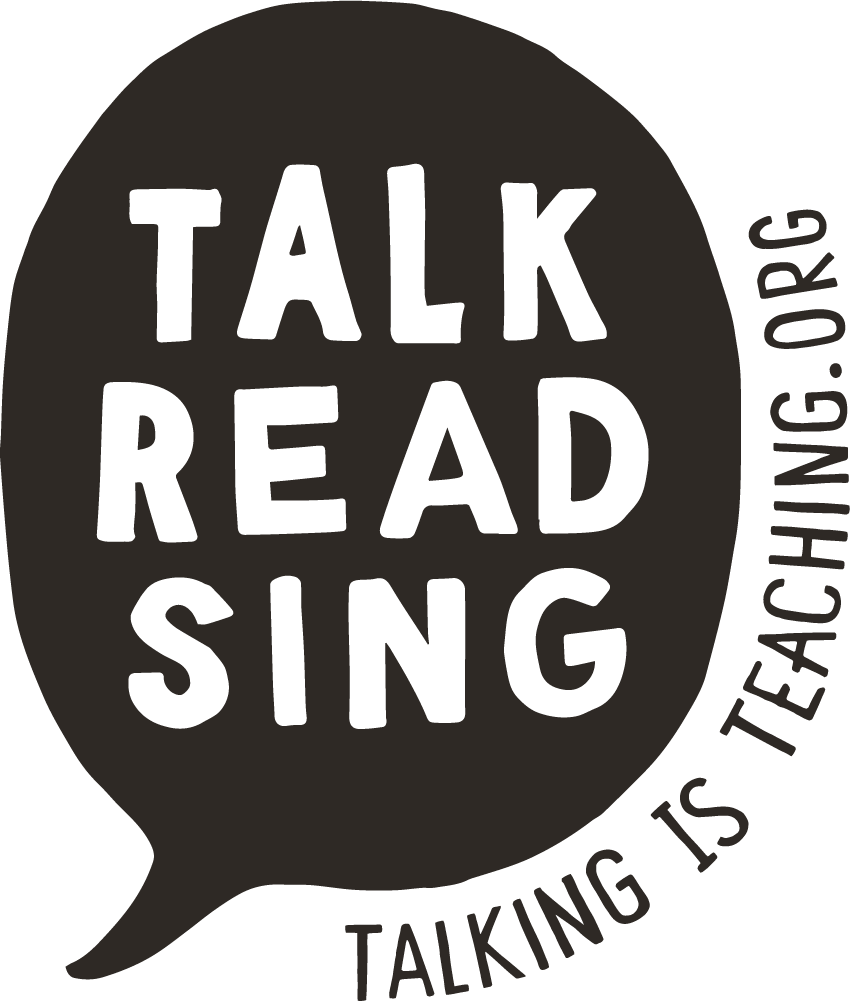 Read early. Read often. was founded in 2014 by a collaborative group in Muskegon County seeking to improve literacy outcomes for our children. Also in 2019, the Clinton Foundation launched Talking is Teaching in the flagship cities of Oakland, CA and Tulsa, OK. In 2019, The Michigan Department of Education began providing training and resources to help communities all over the state launch local Talking is Teaching campaigns. Muskegon County is one of more than 44 communities in Michigan now utilizing some of the best science-based resources to help you talk, read and sing every day with your children from birth!
When you talk, read, and sing with your children—even before they can use words—you're building their brain and helping to prepare them for success in school and in life.
Visit talkingisteaching.org to learn more. Also read this overview from MDE about the statewide partnership with Talking is Teaching.
Reading to Infants!


Are you curious about what, when, and how to read to your new baby? Check out our video
"Reading To Infants".
Also, download all 20 tips from our One Minute Talking Tip Facebook Album for more ideas about how you can help your baby grow into a successful reader!
ACTION ALERT! SO MANY MORE WAYS TO GET INVOLVED!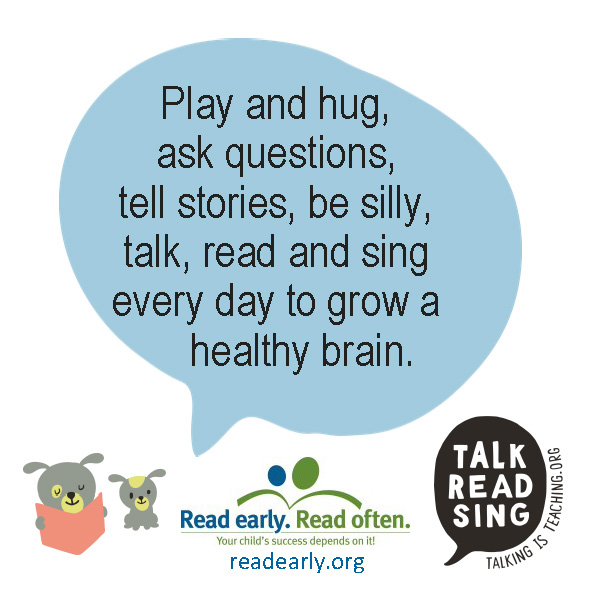 Share a One-Minute Talking Tip Today!
Download all 20 tips from our One Minute Talking Tip Facebook Album and share them on social media. You can also request a PDF of all 20 tips ready to print as 2x2 stickers. Put a sticker on an appointment reminder, envelope, or other communication you have with families!
Become a Trusted Messenger for Early Literacy.
Take a short orientation. Share books, materials, and early education opportunities with families in Muskegon County!
Sign up for Bright by Text!
Receive tips and resources to help you give a child you love a GREAT START! (prenatal to age 8). Simply text THRIVE to 27448 or enroll online.
Put out a FREE Yard Sign!
Help us spread the word about how to give all our children the reader's advantage. Display your Talk, Read, Sing/ Read early. Read often. FREE yard sign today!
Contact Allison
Keessen

for more Information, akeessen@muskegonisd.org, 231-767-7285