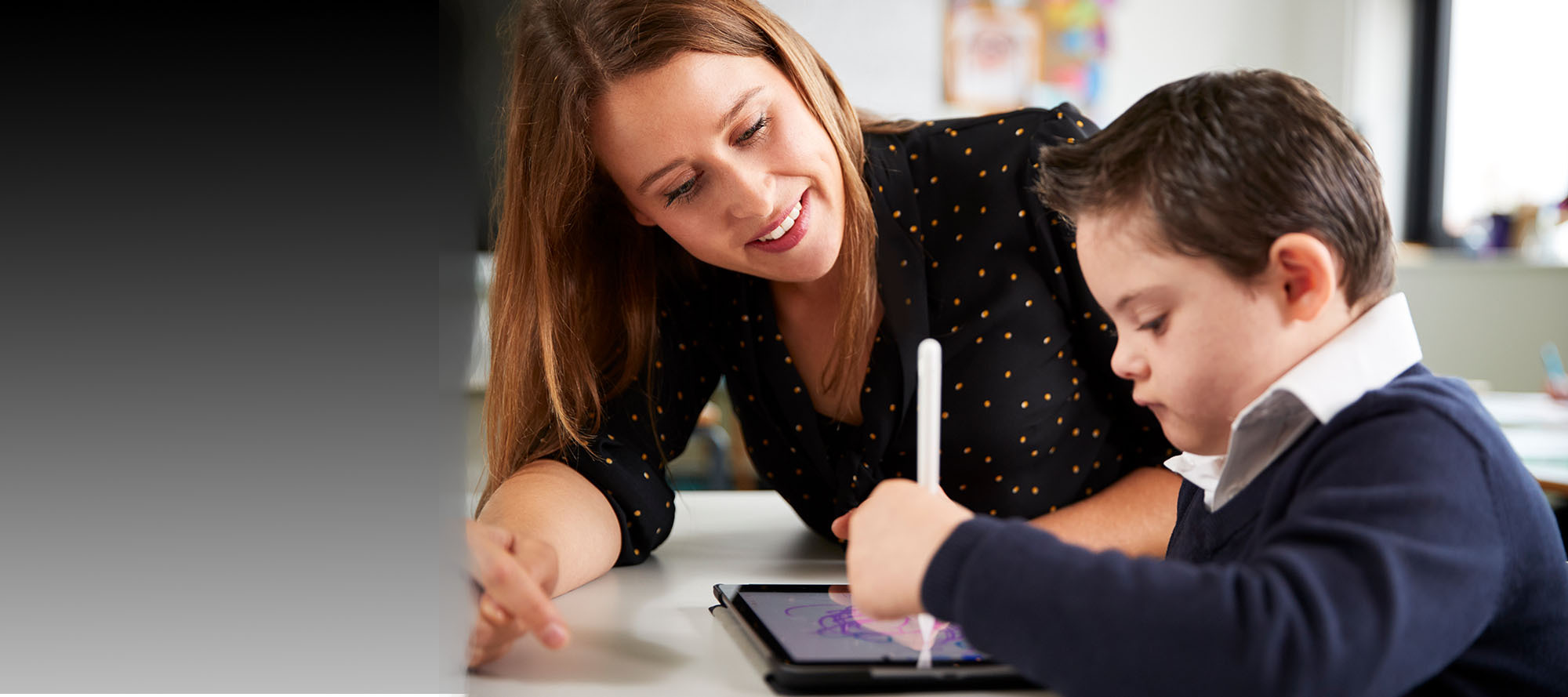 Deaf & Hard of Hearing
Students who are Deaf or Hard of Hearing (D/HH)
Teacher Consultants for the Deaf/Hard of Hearing work in cooperation with local districts and MAISD program staff, including Early On staff in Muskegon County to provide instruction and support for students who have an Individualized Education Program (IEP) or Individualized Family Service Plan (IFSP) and are identified as Deaf/Hard of Hearing. Ongoing support is provided to students who qualify as D/HH and families with children aged birth - 3 in areas of communication, academics, and self-advocacy.
Examples of Services:
Consultation with local district and MAISD to staff members related to:

Each student's access to curriculum and their school day
The educational impact of each student's hearing loss
Evaluation of each student's needs in order to access their home and/or educational setting
Development and implementation of IEP/IFSP accommodations, modifications, and services
Development and implementation of IEP/IFSP goals/objectives

Provision of specially-designed instruction as laid out in the student's IEP, or ISFP, through direct instruction
Collaboration with parents, medical professionals and community agencies
Provision of professional development for district staff and ongoing instruction for students regarding the implementation and use of Assistive Technology for Hearing in the classroom.
Intended Audiences:
Students in a Muskegon County school whose diagnosed hearing loss creates an adverse educational impact, as determined through the special education evaluation process
Professionals in Muskegon County schools who support or work directly with students who present with a diagnosed hearing loss and receive specially designed instruction
Muskegon County families who care for a child with a hearing loss
Delivery Methods:
Consultative services with any of the following: school personnel, parents, students, community agencies, or medical professionals
Direct 1:1 or small group sessions with student (s), school professionals, and/or parents
Network Supported:
School districts of Muskegon County
Muskegon Hearing and Speech Center (MHSC)
Deaf and Hard of Hearing Services (D/HHS)
Hands and Voices/Guide By Your Side
Michigan Schools for Professionals for Students Who are Deaf/Hard of Hearing
Contact Information
Sherri Hammons
Teacher Consultant, for the Deaf/Hard of Hearing
Phone: 231-767-7331
Email Sherri Hammons

Jennifer Galbreath, MA. ED.-Deaf Education
Teacher Consultant for the Deaf/Hard of Hearing
Phone: 231-375-9143
Email Jennifer Galbreath
Teresa Cunningham
Teacher Consultant for the Deaf/Hard of Hearing
Phone: 231-767-4308
Email Teresa Cunningham