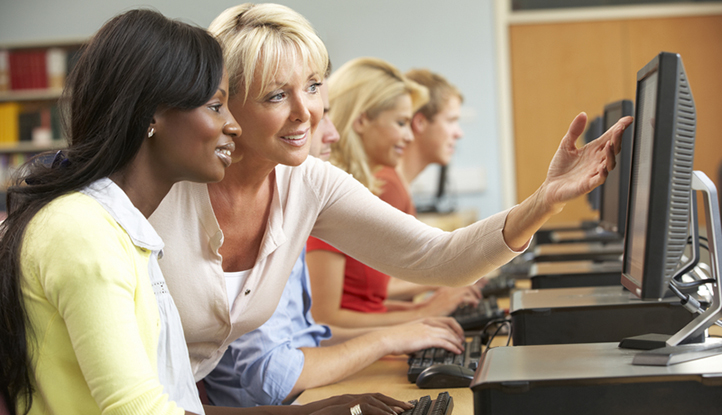 We strongly believe that education should be a continued process for learning, sharing and growth. Professional development workshops have been designed to offer teachers, administrators and support staff the opportunity to broaden their educational horizons.
Online Registration System
MAISD uses the Learning Stream online registration system.


View and register for available courses

Registrant Access System
The Learning Stream Registrant Access system allows you to
View past registrations
View and cancel current registrations
View professional development credit history
View earned certificates
Change your email address
Change your password

Important Online User Information

An email confirmation will be sent as proof of registration.
All session change/cancellation notices are sent via email only.
Please verify your email address and check it regularly.

Teacher Certification and SCECHs
State Continuing Education Clock Hours (SCECHs) can be used to renew a multitude of certificates and offer a low-cost alternative to college credit.
Check out the pamphlet for information about Teacher Certification and answers to common questions.
The most recent changes to teacher certification involve how District-Provided Professional Development (DPPD) hours are issued. Starting July 1, 2020, all DPPD hours must be issued as SCECHs through an approved SCECH Sponsor. The MAISD is working directly with all public school districts in the county to make this change as seamless as possible.
Links
Certification Pamphlet
MAISD SCECH Forms Repository
Michigan Online Educator Certification System (MOECS)

Payment:
Payment must be made at the time of registration by credit card or district-approved purchase order only.

Cancellation/Refund Policy:
You may cancel your registration for an event in the Registrant Access System or by clicking the link in your original confirmation email no later than seven (7) days prior to the start date of the workshop.
If you cannot access the Registrant Access System, your cancellation must be made in writing to registrar@muskegonisd.org no later than seven (7) days prior to the start date of the workshop.
Phone cancellations are not accepted. "No shows" will be charged the full registration amount.

Substitutions:
Substitutions are accepted in the event that the original registrant is unable to attend a workshop, if MAISD is notified in advance. The registration fee will be the responsibility of the original registrant.

Inclement Weather Policy:
In case of inclement weather, all events at the MAISD North Building will continue as scheduled unless the MAISD itself is closed. An announcement would be made through local media outlets, as well as the MAISD Facebook and the @MAISD Twitter, if the MAISD were to close due to weather.
In the event of a two-hour delay at the MAISD North Building:
Events beginning at 10:00 am or later will continue as scheduled.
Full-day events (those lasting at least five hours) scheduled to begin before 10:00 am will begin at 10:15 am.
Partial-day events beginning before 10:00 am will be canceled.
Exceptions to this policy will be communicated to participants via email at least 12 hours in advance of expected inclement weather.
Nondiscrimination Policy
It is the policy of the Muskegon Area Intermediate School District that no staff member, candidate for employment, program participant, or recipient of services shall experience discrimination on the basis of race, color, national origin, sex (including sexual orientation or transgender identity) disability, age, religion, height, weight, marital or family status, military status, ancestry, genetic information, or any other legally protected category (collectively 'Protected Classes"), in its programs and activities, including employment opportunities. Inquiries related to issues of discrimination on the basis of disability should be directed to the Assistant Director for Special Education at 231-767-7249. All other discrimination inquiries or requests for special accommodations to participate in a program, event, or activity should be directed to the Human Resources Director at 231-767-7213.
Need Help?
For more information contact:
Sandy DeJonge
Registrar
Phone: 231-767-7278
Contact via email