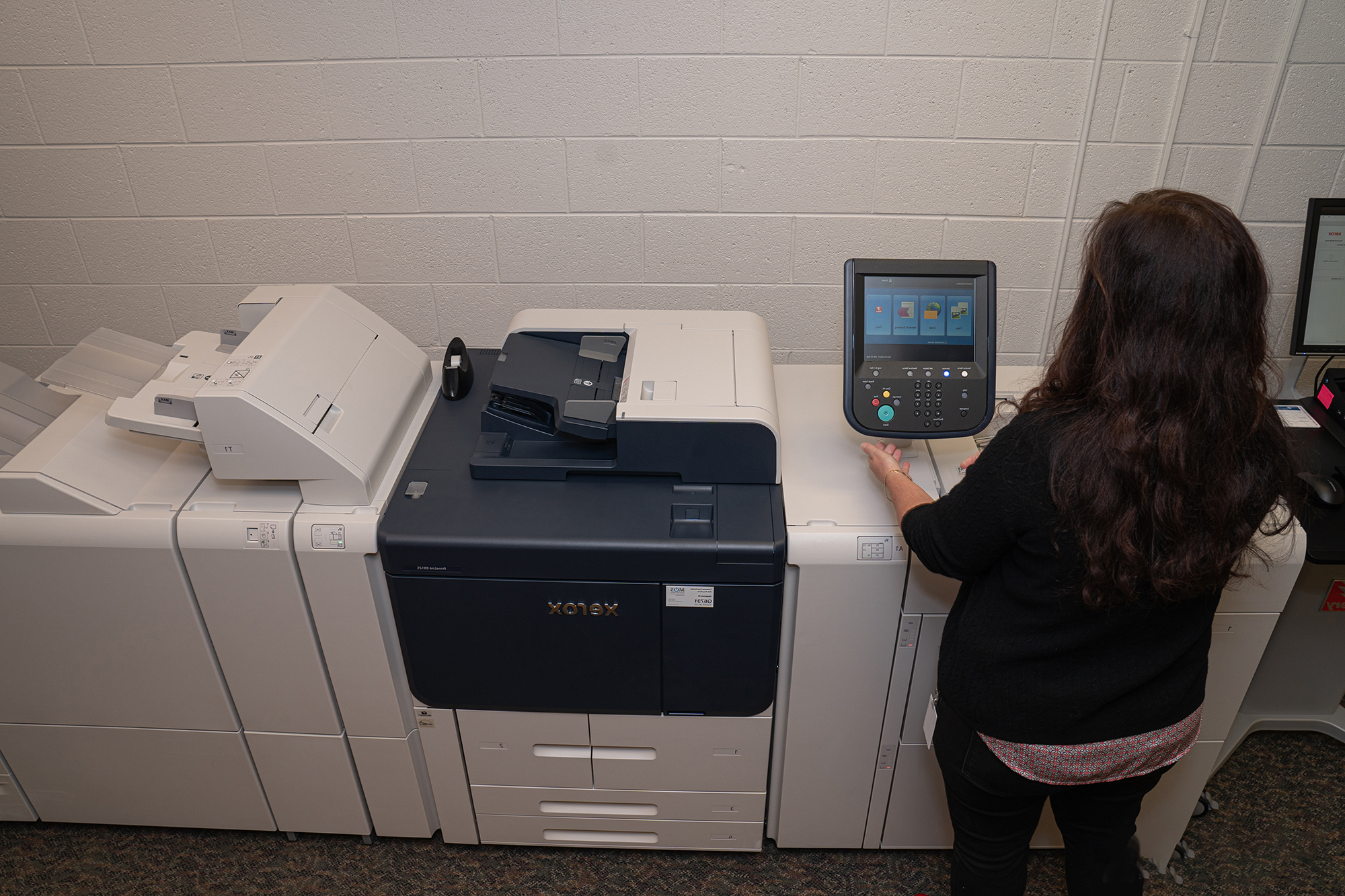 MAISD Document Center

Our Services
The MAISD Document Center offers full service printing and finishing services, exclusively to schools and nonprofit organizations, at a reasonable cost. We provide our customers with friendly service and quick turnaround time.
From a simple business card to more complex communication pieces, the Document Center can help. We produce brochures, booklets, fliers, forms, handbooks, newsletters, note pads, posters, programs, and so much more. Our finishing services include cutting, folding, laminating, numbering, perforating, scoring, and spiral binding. Delivery to local school districts is free.
It's easy to submit your electronic files to our email address. We will provide a PDF or hard copy proof for your approval before printing. Our staff is here to discuss your projects by email communication, phone, or in person during regular business hours.
Our Staff

Kathy Hacker
Document Center Manager
Phone: 231-767-7206
Fax: 231-767-7299
Email: Email Document Center

Deb Kukulski
Document Center Technician
Phone: 231-767-7245

Jessica Covolo
Document Center Production Assistant
Phone: 231-767-7245
Location & Hours

Address:
630 Harvey Street
Muskegon, MI 49442
Phone: 231-767-7245
Fax: 231-767-7299

Hours of Operation:
Monday - Friday
7:30 a.m. - 4:00 p.m.
Closed Weekends & Holidays
Please call first if coming
before 8:00 a.m.