School News & Activities
Featured Activities
Elks Picnic
The students enjoyed a day of fun put on by the Muskegon Elks Lodge #274. Activities included a bounce house, water fun, go cart rides, horse back rides, and prizes. The students and staff look forward to this event every year, thank you Elks members!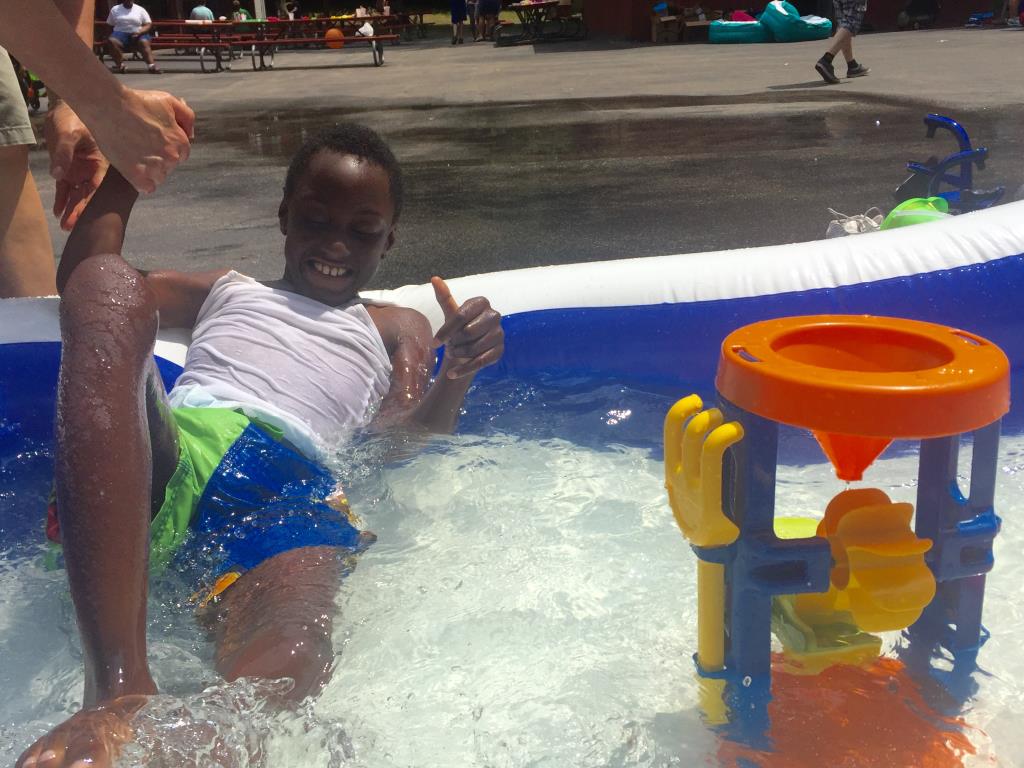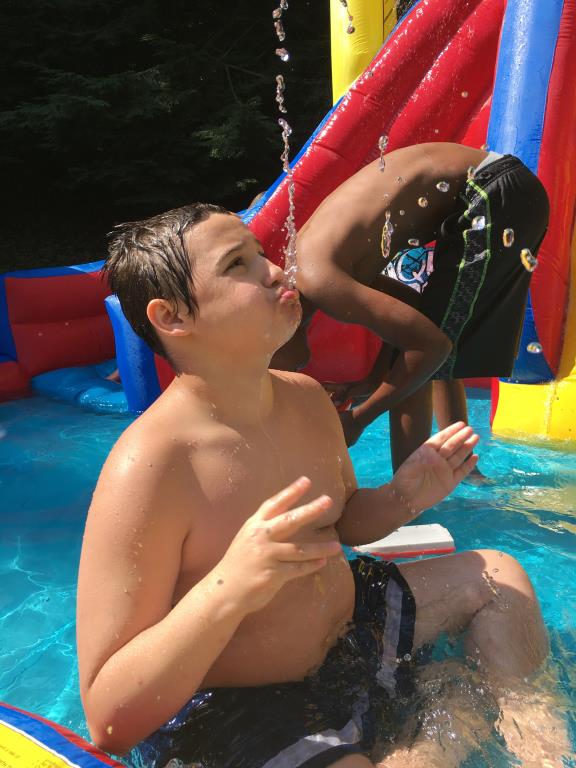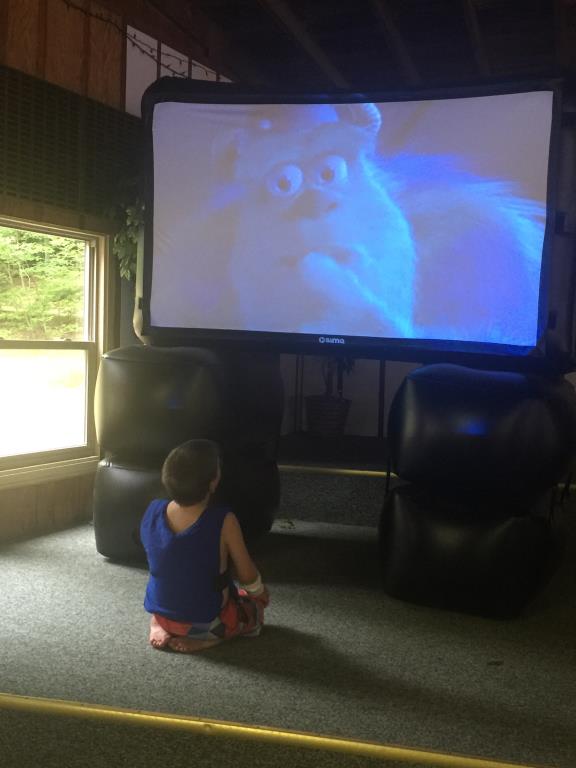 Paint with a partner
The Parent Outreach committee sponsored a painting day for students and families to work together to paint a canvas. All of the canvases will be combined to form one large artwork display. The piece will be hung in the multi-purpose room. The event was a great success and participation exceeded our expectations. The Parent Outreach committee looks forward to scheduling more events to connect with our Wesley families!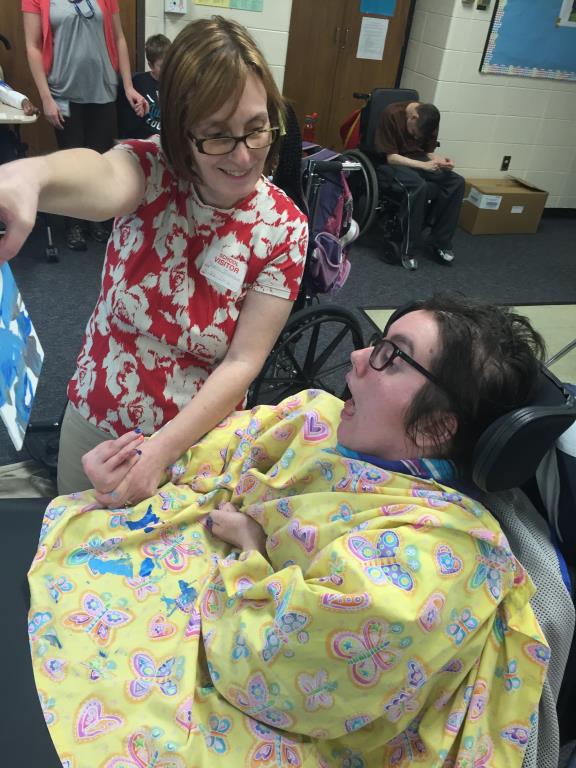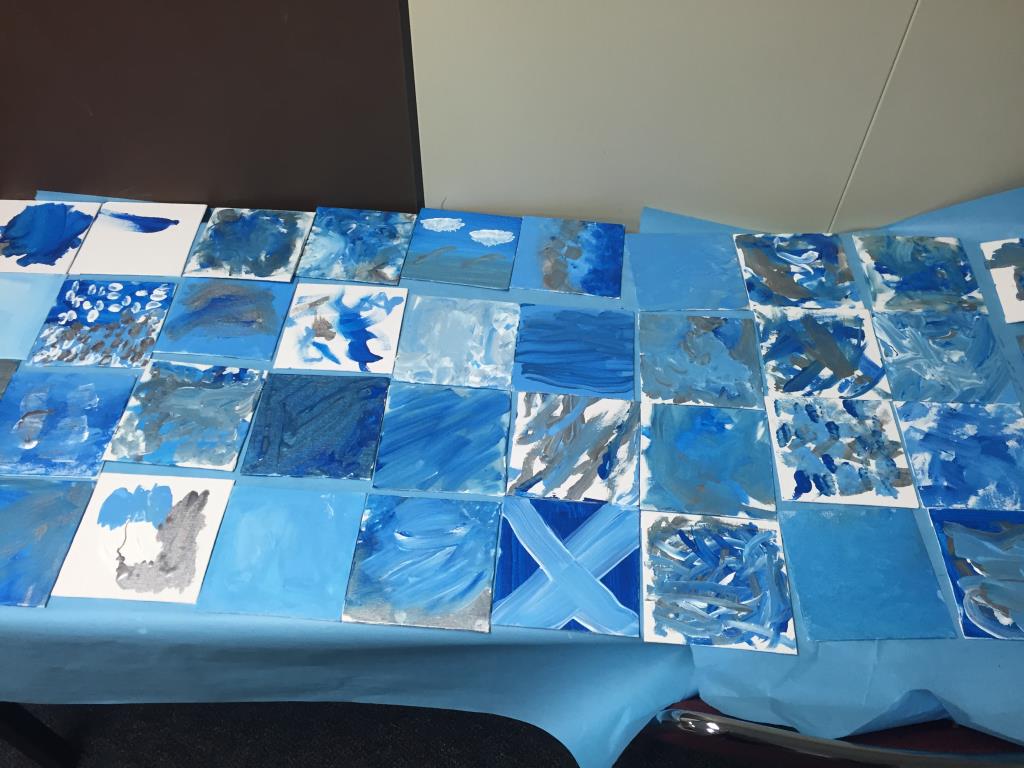 Wesley student artwork on display
Student artwork is being displayed on a Muskegon Area Transit System (MATS) city bus! Artwork was selected from the "This is my Community" art contest held earlier in the year. Keep a look-out for the beautiful city bus around town!
Wesley School's library... the Look, Listen & Learn Center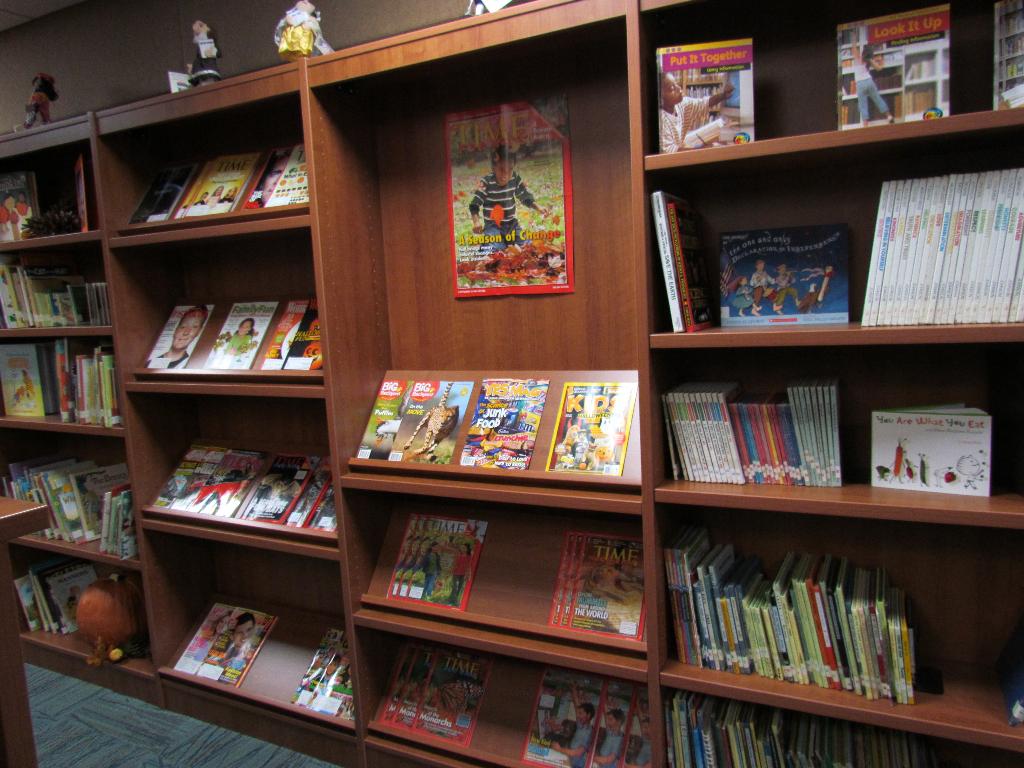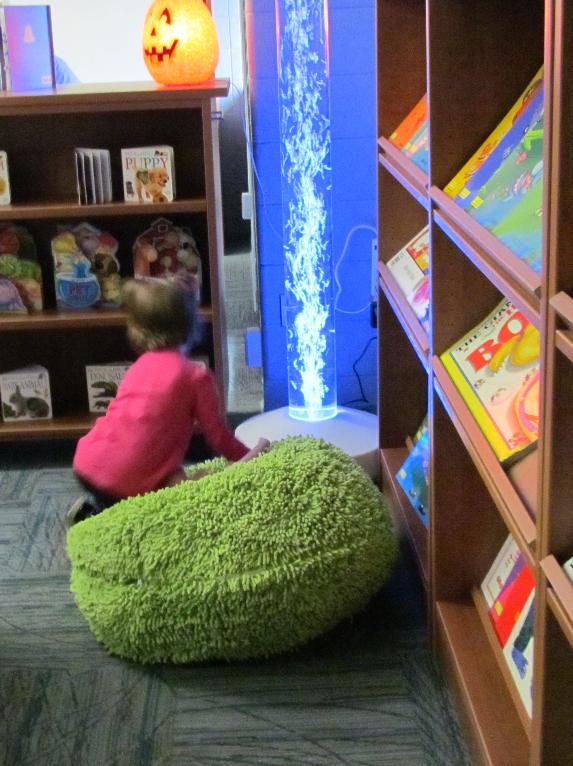 Wesley students continue to enjoy spending time in the Look, Listen & Learn Center. In addition to a large variety of books and curriculum resources, the library also has several pieces of sensory equipment to make the learning experience even more fun and interesting! Students enjoy sitting on the fiber optic carpet or in the moon chair with a favorite book. Soothing lights from the bubble tube create a calming atmosphere.
This year adult students participating in Wesley School Transition programs will be working in the Look, Listen & Learn Center. Transition students will be running the circulation desk, checking books in and out, restocking materials, and helping to keep the library in top shape for all our students to enjoy!
Wesley School continues to implement Positive behavior Intervention Support (PBIS)
Wesley's PBIS Program features a STAR acronym as the foundation for expected behaviors. The focus is on safety, responsibility, doing your best, and respect. Students can become Wesley STARs and have their name placed outside of the principal's office by meeting STAR expectations. Expectations for appropriate behavior in all areas of the school are taught to every student during "Expectation Week."
During PBIS Expectation Week, students learn and practice behavioral expectations throughout the building. This fun & educational week culminates in an all-school assembly & dance at the end of the week.