Great Start Collaborative of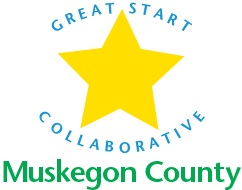 Muskegon County
Great Start of Muskegon is a collaboration of parents, educators, health professionals, business and community leaders who want our children to prosper by being safe, healthy, and eager to succeed in school and in life.

Our Vision and Mission
We will provide a Great Start for every child in Muskegon County by assuring a coordinated system of community resources and supports to assist families in creating a safe, healthy and enriched environment for our children from birth through age five.

Our Values

Working with Passion and Dedication on behalf of our children.
Being Family-Centered and Empowering families and children.
Respect for All.
Honoring Diversity and working to ensure Equal Opportunity for all.
Working toward the Common Good of all children and the whole community.
Operating with Wisdom and Creativity which results in Excellence.
Creating Sustainability for our work.

The Process

1. Children are born healthy
2. Children are healthy, thriving, and developmentally on track from birth to third grade.
3. Children are developmentally ready to succeed in school at the time of school entry.
4. Children are prepared to succeed in fourth grade and beyond by reading proficiently by the end of third grade.
Quarterly collaborative meetings and the Great Start Parent Coalition leadership meetings are the cornerstones of our planning efforts. Ongoing evaluation and updates to our action agenda are driven by community workgroups and partnerships including the Lakeshore Perinatal Mood Disorders Coalition, The Fatherhood Initiative, Muskegon Parenting Initiative, Play and Learn Leadership Group, a Childcare Workgroup, Thrive, the Local Leadership Group for Home Visiting Services, the Community Health Innovation Region, The Community Health Needs Assessment, and early literacy efforts including the Muskegon Literacy Collaborative, Read early. Read often. and the Dolly Parton Imagination Library.
Over the years, the Great Start Collaborative has completed an exhaustive assessment and evaluation of the Muskegon County assets and resources dedicated to children from birth to age five and created a strategic plan to drive our efforts through 2021. This plan promotes an understanding of the importance of community-based strategies that will develop essential cognitive and social skills necessary for our children to prosper by being safe, healthy, and eager to succeed in school and in life.
To learn more or join our work contact Allison Keessen at akeessen@muskegonisd.org, or 231-767-7285.

Membership of the Great Start Collaborative of Muskegon County
The work of the Great Start Collaborative of Muskegon County is accomplished by the efforts and dedication of representatives of 55 community organizations and by the commitment of enthusiastic parents. Their collective passion for the welfare of Muskegon County's youngest children and their success in life is unparalleled.
TAKE ACTION!
Share FREE resources or events with parents via text message by submitting your community message request here!
SPREAD THE WORD! If you love or care for a child prenatal to 8 years old you can receive online tips and resources, and local Muskegon Events via text by texting THRIVE to 274448 or signing up here: http://bbtxt.org/390su5Q!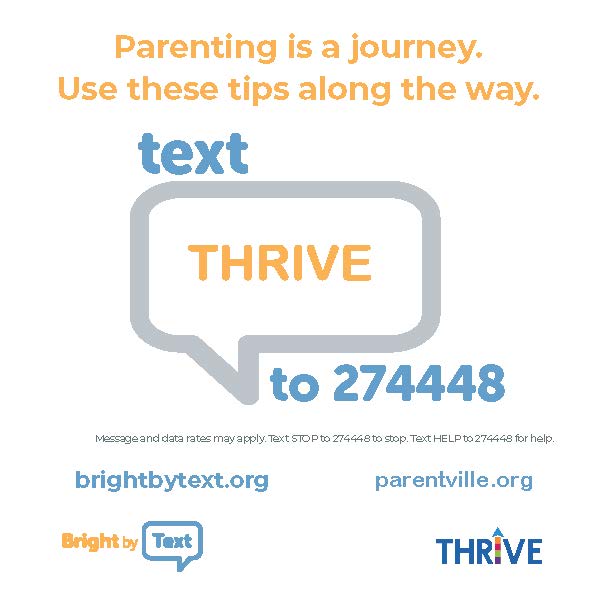 The Great Start Collaborative of Muskegon County is funded by the Michigan Department of Education Office of Great Start.