MAISD Annual Web Report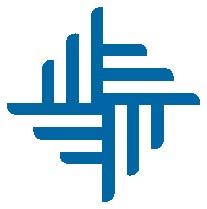 2021-22 School Year
The MAISD Annual Web Report is a welcome opportunity for the MAISD to communicate with our community about how we utilize the resources provided to us. Our spending decisions support our mission to provide the leadership, programs, and services which complement and enhance the efforts of constituent school districts in extending educational opportunities to all students.

Introduction
The MAISD is strongly focused on supporting school improvement efforts through effective professional development programs, providing cost effective business solutions, offering programs for students, helping parents, and working within our community to maximize resources for all families. Just like any other business organization we issue paychecks, our staff travel to trainings and conferences, we contract with outside vendors for services, and we incur legal costs. Unlike other business organizations, we are governed by a school board selected by our customers, our local districts. Everything we do is subject to public review at anytime by any person or organization.
If you simply review the numbers in this report, you have only scratched the surface of our organization. We invite you to dig deeper into our web site, learn about our Early On, Early Head Start, Head Start, and Great Start Readiness programs; our Lakeshore Learning Center, Career Tech Center, Transition at Craig, and Wesley School campuses, and our Muskegon Area Promise and Muskegon Opportunity initiatives. If you have further questions, comments, or would like to arrange for a visit, please call (231) 777-2637.
Proceed to MAISD Annual Web Report - Table of Contents