MAISD Annual Web Report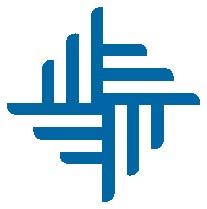 Motor Vehicles

The Career Tech Center owns a 2017 GMC Sierra used for instruction by the Auto Service Technology and Auto Collision/Refinishing programs. The Center also owns a 2007 Chevy Pickup for plowing and maintenance purposes and two 2019 Dodge Grand Caravans to transport students.
Early Head Start of Muskegon/Oceana, a program of the MAISD, owns a 2007 Dodge Grand Caravan SXT, a 2012 Ford Fusion, a 2014 Ford Fusion, two 2015 Ford Fusions, two 2018 Ford Fusions, a 2019 Dodge Grand Caravan S, and two 2020 Chevy Equinoxes in order for staff at multiple school sites in two counties to conduct required home visitations with program participants and for staff use attending meetings and professional development (thus reducing mileage reimbursement expenses).

Head Start of Muskegon/Oceana, a program of the MAISD, owns a 2011 Dodge Grand Caravan Express used by staff to travel to 15 sites in two counties for required program monitoring and support as required by the federal grant.
The MAISD owns a 2015 Ford Transit Connect XLT van to provide free courier service between school buildings in order to save public schools on postage and handling charges. The MAISD also owns a fuel-efficient 2010 Dodge Grand Caravan SE delivery van for Instructional Services and a 2019 Chevy Silverado 2500 that serves as a maintenance vehicle. During the 2020-21 school year, the MAISD leased five 2021 Chevy Silverados for staff use in the maintenance and upkeep of the facilities it operates.
The MAISD also owns a 2011 Chevy Silverado 2500 plow truck and a 2018 Chevy Silverado to transport large packages, supplies, paper, and other maintenance equipment and materials between the MAISD Administration Building, Career Tech Center, Wesley School, Lakeshore Learning Center, and the MAISD Transition Campus.
The Transition Program at Craig Campus owns two 2010 Dodge Caravans and a 2014 Dodge Grand Caravan with ramp for the transport of program participants.
Wesley School utilizes a 2016 Ford F-350 4x4 for maintenance purposes.