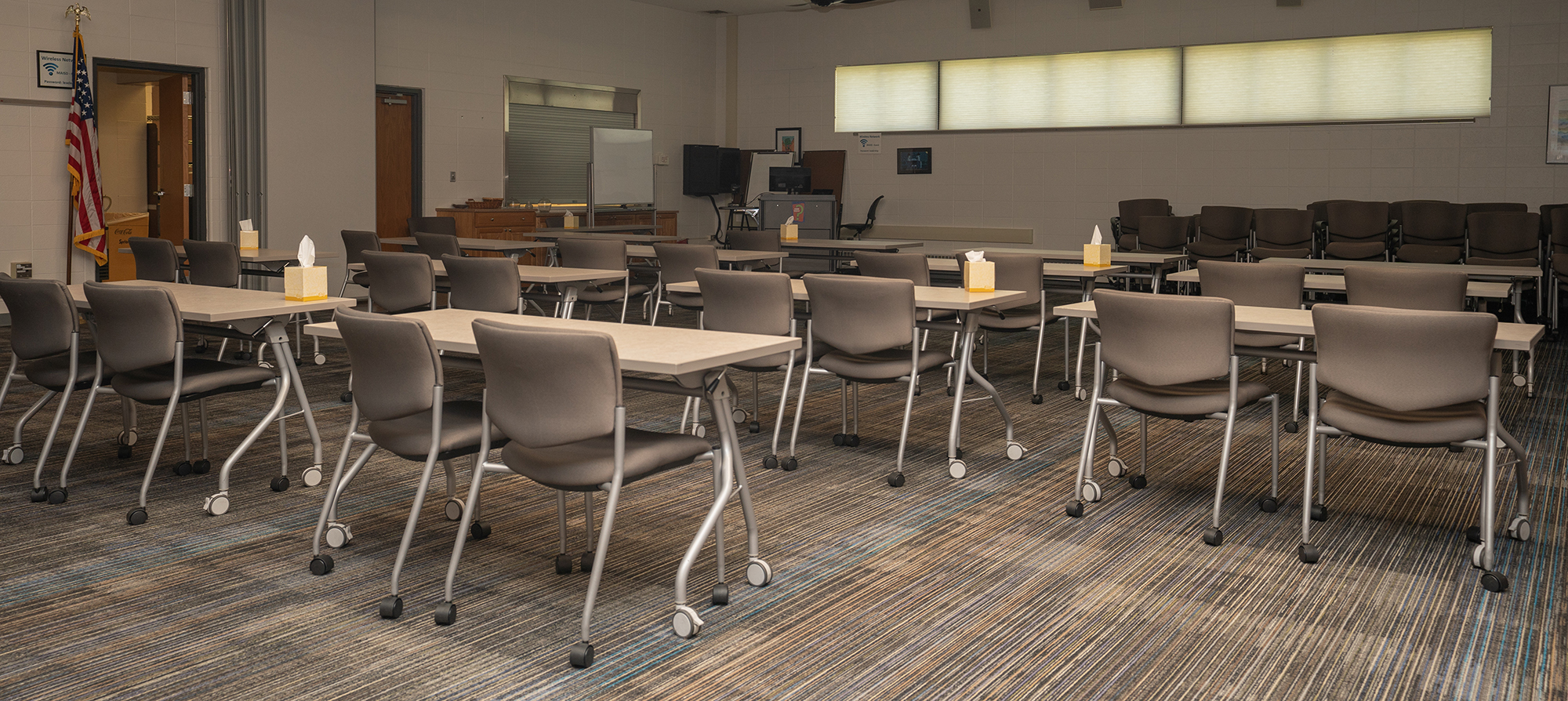 Conference Center Services
Food and Beverage
Coffee, tea, hot water, condiments and cups are included with room use at no charge. At this time, no food is allowed. The room should be left in the same clean condition in which it was provided.
Special Needs/Accommodations
Any community group is expected to comply in every respect with the Americans with Disabilities Act, Section 504 of the Rehabilitation Act and the Civil Rights Act of 1964. All meeting facilities are barrier-free for easy access by individuals with disabilities. An assistive listening device is available with advance notice. Contact the Compliance Officer at 231‑767‑7213 for further information.
Smoking and Tobacco Use
The MAISD is a tobacco-free environment. Under no circumstances will the use of tobacco products be permitted in any area of the building, on the grounds or parking lot, or in private vehicles on MAISD property.
Parking
Parking is available free of charge in the lot to the north and east (back) of the building. Please observe special parking areas for vehicles with valid handicap parking permits or plates.
Security
The MAISD offices and Conference Center are open 7:30 a.m. - 4:30 p.m., Monday through Friday during the school year. Summer hours may differ. All exterior doors to the building are locked when the building is closed. An authorized MAISD staff member or security personnel must be on the premises when an event extends beyond regular hours. Doors may not be left open. The MAISD is not responsible for damages to personal property, stolen property, or injuries sustained on the premises.