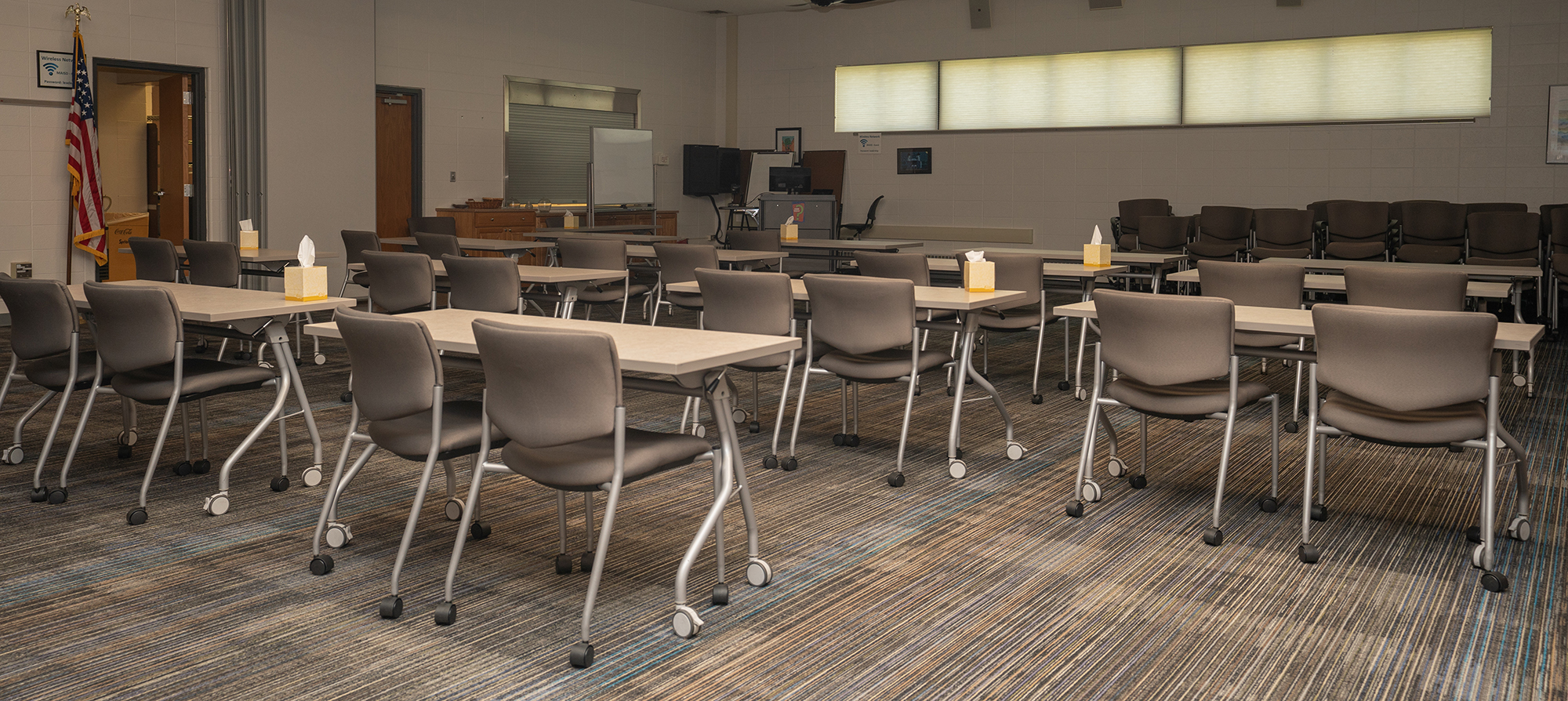 Categories for Scheduling*
Tier I
MAISD sponsored workshops and meetings
Tier II
Constituent district-sponsored events
Tier III
Government agencies
Tier IV
Non-profit district and community groups
Church sponsored groups
Post-secondary school groups

* In order of priority
Tier I programs and activities do not pay fees for conference facility use. An ISD staff person must be present during the entire meeting. Tier I groups have scheduling priority over all other groups.
Tier II & III groups may use facilities at no cost during conference center hours of 8:00 a.m. to 4:00 p.m. except for costs over and above normal operations. Rental Fees apply evenings and Saturday.
Tier IV groups shall pay a Rental Fee in addition to other costs over and above normal operation
Tier III & IV events during business hours are limited to reservations within 30 days of event.

RENTAL FEE* per room
Weekdays (Tier IV only):
$20 – Mornings (7:30 am – noon)
$20 – Afternoon (noon – 4:30 pm)
$30 – All day (7:30 am – 4:30 pm)

Weekdays after 4:00/4:30 pm-no tech support. (Tiers II, III, IV):
$20/per hour – includes custodial/security staff person

Saturday-no tech support. (Tiers II, III, IV):
$35/per hour – includes custodial/security staff person